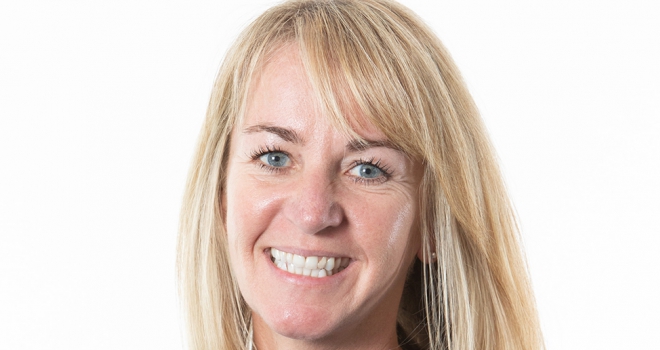 "We now have three women on our board of eight, which is great, but there is still more work to do."
We spoke to Victoria Springall, head of marketing at Masthaven Bank, about the positive impact regulation has had on customers and the greatest challenges currently facing women within the industry.
FR: Describe your typical working day.
It sounds cliché, but there really is no typical working day and that's what I love. Of course, we've got plans, but we always need to be flexible and responsive – so we can respond to what's happening in the market.
What's great about my role at Masthaven is that I'm encouraged to get involved in a wide range of projects from the start. That's everything from developing our new website to product development and customer/broker retention and recruitment. As well as helping me understand what's coming down the track, I get the opportunity to put forward the customer/broker view early on which helps with adoption and implementation.
FR: What is the most rewarding aspect of your job?
Hearing about the customers we've helped. I get to see all the Feefo feedback about how easy it is to open an account on our website, all the way through to mortgage customers who are praising not only us but also the brokers they've worked with. Borrowers who have been turned away elsewhere, unable to get a mortgage and who hadn't even heard of Masthaven are now singing our praises because we've not only made it possible, we've made it simple! It's very rewarding.
FR: What is a common misconception about your job?
A common misconception about marketing teams in general is that we are "the colouring in team" who make things pretty and get to go to all the nice events. At Masthaven that isn't the case at all. I report directly into Jon Hall, our managing director, who is very close to all our plans and activities and involves me in important decisions so I can feed into strategic plans.
FR: What kind of skills do you need to be effective in your role?
Strong marketing knowledge is key, but learning how to apply that is essential. A lot of common-sense is needed, as is a strong understanding of both customer and broker needs, which is why we make it our business to really understand the business.
I started out as an underwriter and also worked as an estate agent. Both roles have really helped me understand what's important to brokers and customers and how the homebuying process works.
I keep in close contact with our sales teams and attend as many of the events we sponsor as I can. This helps me keep up-to-date with challenges they are facing as well as trends.
Other key skills include flexibility and a focus on delivery: you need a "how can we make this happen" attitude. Don't focus on the barriers – keep positive.
FR: What is your favourite aspect of working at Masthaven?
The people. It sounds cheesy, but it's true. We're all working towards the same goals. We're a relatively small company that's growing fast, so we still have that culture where we're eager to make change happen. That's something that Andrew and Jon (Masthaven's CEO and MD respectively) are really keen to maintain, so they invest their own time to ensure that is happening.
Andrew meets all new starters within their first six months for a lunch and an open Q&A session, and Jon spends time with each new joiner during our induction programme – maintaining the culture here is really important, and it pays off.
FR: What is the biggest change you've noticed in the industry in your career?
Definitely regulation and the positive impact it's had on customers. I've been in the industry a long time – when I started out the Certificate in Mortgage Advice and Practice (CeMAP) didn't exist and brokers didn't have to be qualified or regulated. Whilst it was a big change for the industry at the time, we are in much better shape now as a result. More importantly, customers are better off.
FR: What do you consider the greatest challenges currently facing women within the industry?
When I started out as an underwriter over 20 years ago, 90% of the underwriters were women, but the higher up the career ladder the fewer women you'd see. There has definitely been a positive shift in the number of women in key roles in the industry over recent years and the challenge is to keep that trend going. It's noticeable at the industry awards where we now see more women collecting awards in a wider range of roles and senior positions.
Here at Masthaven, one of our KPIs is to get women in senior leadership roles. We now have three women on our board of eight, which is great, but there is still more work to do.
FR: What advice would you give anyone wishing to follow in your career footsteps?
Know your customer and really understand the business's strengths and weaknesses. Don't be scared to try. And remember – it's nice to be nice.