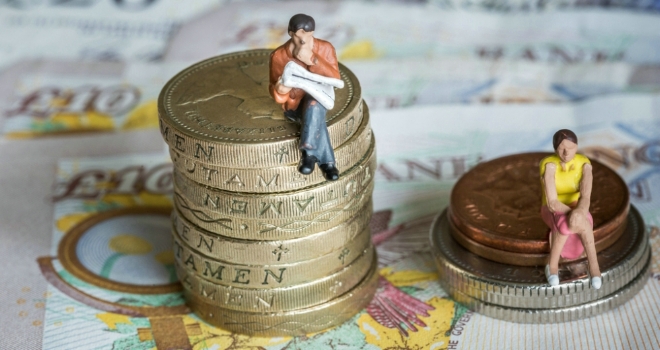 "Building greater flexibility into pension products would help kick-start a new wave of young female savers"
Easy access pensions could encourage a million more women to save adequately for retirement, according to a new report from Scottish Widows.
The report highlights that the current lack of flexibility in pensions is a barrier to saving. 40% of women in their twenties who have a pension say they don't save as much into it as they would like because they want access to money in case of emergencies, compared to just 24% of men.
Around 357,000 women in this age bracket say they would start saving into a pension for the first time if they could have the option to access some of their savings should they need it.
Scottish Widows is calling on the industry to build greater flexibility into pension products by allowing savers penalty free access to some of their pension savings within limits.
The report revealed that more than two-thirds of women aged 22-29 (67%) are not saving enough for retirement and 25% aren't saving anything at all. Men of the same age are better prepared, with 46% saving adequately for retirement and fewer not saving (17%).
At every age, men's savings outpace women's and the gap widens as savers reach their forties when women have an average of around £23,000 in savings and investments but men have more than £50,000.
Men's savings continue to grow well into their seventies, where they reach an average of almost £130,000, yet women have around £48,000.
The research also shows that young women are more likely to face financial difficulties than men of the same age. More than half of women aged 22-29 (56%) say they have been in financial difficulty, versus 50% of men. More than a quarter (27%) of women aged 22-29 also said their money problems were caused by an unexpected bill.
A fifth of women in this age group (21%) say a drop in their income put them into financial difficulty, and one in seven (13%) has faced financial hardship following the breakdown of a relationship.
20% of working women aged 22-29 feel insecure in their job, compared to 13% of men, which may affect their attitudes towards savings into a pension. Women also feel less confident in their ability to find a new job if they needed to. Nearly three in 10 (28%) say they would not be confident finding a new job within three months, versus 24% of men.
Jackie Leiper, retirement expert at Scottish Widows, said: "Building greater flexibility into pension products would help kick-start a new wave of young female savers, while helping boost the amount that those already saving are putting aside. We believe that everyone should have penalty-free access to some of their pension savings, to help break down existing barriers and more closely reflect our lifestyles today and in the future.
"The proportion of women saving adequately has risen steadily over the past few years, with the retirement savings gender gap starting to narrow. While progress is positive, it's still a slow burner."
Vikki Brownridge, director of charity development at debt charity StepChange, added: "It's good news that more women are saving for their retirement and undoubtedly auto-enrolment has played a big part in encouraging that shift. However, we are still seeing a disproportionate number of women facing financial hardship.
"More than 60% of our clients are women and those who come to us are getting in to financial difficulty at a younger age – two-thirds of our clients are now under 40.
"Many women fall in to debt because they simply don't have the savings or financial resilience to manage life's income and expenditure shocks, so women can be particularly vulnerable if they face situations like job loss, divorce or large unexpected household bills.
"Having £1,000 in savings can reduce the risk of falling in to problem debt by more than 40%. Giving people access to some of their pensions savings before retirement could help people avoid financial difficulties and encourage people to keep saving for retirement and stay in auto-enrolment."