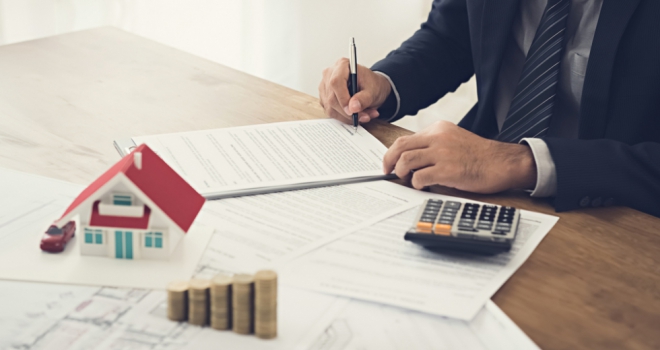 "There is still plenty of work to be done to demystify equity release for homeowners and overcome common misconceptions"
£936m of housing wealth was unlocked by homeowners aged over 55 during Q1, an 8% increase year-on-year, according to the latest figures from the Equity Release Council.
The Council says the market witnessed its busiest start to any year on record, with the total number of customers served rising 10% year-on-year and the number of new plans agreed increasing by 6%.
Despite growing numbers, the average amount of property wealth being withdrawn by new customers remained steady year-on-year. Expansion is therefore being driven by an increase in customers drawing on their housing wealth, rather than an increase in individual plan sizes.
The average new lump sum lifetime mortgage agreed in Q1 2019 was £97,763, an increase of just 1% from Q1 2018, while new drawdown customers agreed a first instalment of £62,416 on average, down by 4% from Q1 2018.
Drawdown lifetime mortgages remained the preferred option for the majority of new customers looking to unlock equity, with 64% opting for this type of product.
David Burrowes, chairman of the Equity Release Council commented: "Demand for equity release is not only growing but broadening, with property wealth being used to meet a growing range of needs in later life. Today's competitive market is helping thousands of homeowners to make flexible use of their property assets to tackle a host of financial challenges, not just on their own behalf but also on behalf of family members.
"Customers now have access to hundreds of product options combining various features to suit different individual circumstances – all underpinned by product safeguards, such as the guaranteed right to remain in their homes with no risk of repossession for missing repayments.
"The recent addition of regular income-paying products has added to a varied product range offering monthly interest payments, ad-hoc lump sum repayments, downsizing protection and inheritance guarantees. As a result, housing wealth is playing an increasing role in supporting the nation's later life finances, underpinned by regulated financial advice and independent legal advice to assess where or not equity release is a suitable fit for individual circumstances."
Alice Watson, head of marketing and communications at Canada Life, said: "It's a very welcome sign that equity release continues to scale new heights, with the sector registering record first quarter lending for the sixth year in a row. However, the amount lent in Q1 2019 is only 8% higher than for the same period last year, a much lower rate of growth compared with the high double-digit increases we've seen in more recent quarters. This is a timely reminder that the industry shouldn't rest on its laurels.
"There is still plenty of work to be done to demystify equity release for homeowners and overcome common misconceptions, as well as to continue product innovation to meet customers changing needs. And as our research published at the beginning of the year found, advisers are looking to the sector to help more advisers get qualified to offer the product – this was the number one factor identified by the sector as important in making equity release more attractive in 2019.
"Providers have a key role to play in making sure advisers have access to the education and support they are asking for. Meeting advisers' needs gives them additional tools to meet customers' needs – which is key to ensuring the market continues to succeed."
Stuart Wilson, corporate marketing director at more 2 life, added: "Today's figures show that the equity release market has kicked off the year with a hugely strong start, with nearly £1bn worth of lending in just one quarter – an 8% year on year increase. It is clear that the appetite for equity release among older homeowners is growing as they look to unlock the wealth tied up in their homes to meet a variety of needs including home renovations and debt repayment. And, with an ageing population and a need for retirees to fund a long and happy retirement, the demand for equity release is only going to increase further.
"Product innovations such as the flexibility to manage debt, through regular capital or interest repayments and inheritance protection have made these products more attractive to a wider range of older homeowners looking to supplement their income in later life. However, we must not rest on our laurels and we need more funders and qualified advisers as well as continued innovation to sustain this growth. Encouraging all older homeowners to at least consider whether housing equity could play a role in their retirement is vital to building a vibrant sustainable market."