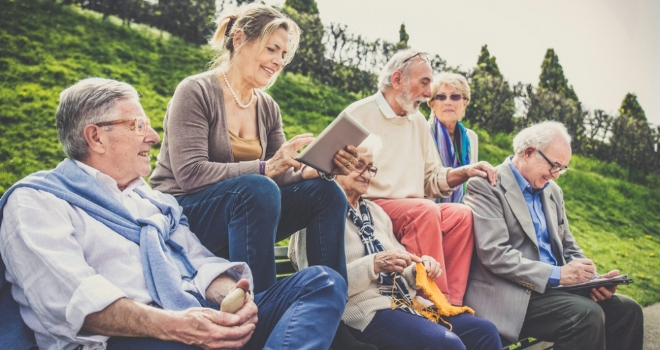 Retirement Interest-Only mortgages are a "welcome addition" to the later life lending space, however there should be a closer alignment between the products and equity release options in order that consumers get more holistic advice.
That was the view of a number of trade body representatives, who were speaking at today's FSE London exhibition, taking place at Old Billingsgate, in a session entitled, 'A meeting of trade body minds'. It brought together representatives from six industry trade bodies – AMI, the Building Societies Association (BSA), the Equity Release Council, IMLA, PIMFA and UK Finance – to discuss a range of industry issues.
Paul Broadhead of the BSA outlined how a number of its members were already offering RIO mortgages but given they are more closely aligned to the mainstream mortgage market, and lifetime mortgages have different requirements for advisers in terms of authorisation and qualification, urged that both industries needed to be much closer together.
"There's not been a great deal of innovation in the retirement lending space for a number of years," he said. "So, RIOs are a welcome addition but are starting from a low base. We do however need to bring the RIO and equity release industries much closer together. There is a need for more innovation and I think we will see innovation in the future."
Donna Bathgate of the Equity Release Council said that any consideration of later life lending product options had to be couched in terms of advice.
"We were very supportive of RIOs coming to market, but this has to be all wrapped up around the application of advice to the consumer," she said. "It's so important that the advice given is robust, thorough and considers the future."
Jackie Bennett from UK Finance agreed that advice in this part of the market was crucial and consumers would suffer if they could not secure advice across all later life lending product options. "As the market becomes more complex, the customer needs quality advice," she said. "This is why holistic advice is so important but at the moment there's no one place where consumers can go and get that advice. In terms of both RIO and lifetime mortgages, we do need to join these markets together a bit more seriously."
Robert Sinclair of AMI said that firms were currently working in this area dependent on their authorisations, which meant some advisers were only operating in the RIO space, some only in the equity release space, and some in both. "There is a risk here to firms – they could get claims because the firm closed down the conversation with the client too early," he said. "The problem is regulation is in silos in this part of the market, but the consumer is not."