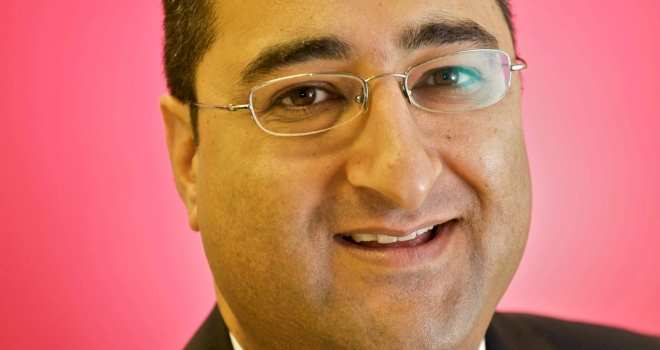 As we begin the countdown to the end of March, I would be very surprised if we had any stress-free conveyancing practitioners working throughout this time period.
With the 31st March stamp duty deadline fast approaching, the clamour for additional property owners, especially buy-to-let landlords and investors, to get their purchases completed before the charge is increased by 3% will be intense. All sorts of pressure will be brought to bear on conveyancers because the extra costs that will come after the 1st April will not be welcomed, especially if the purchaser feels there was a chance to complete by the 31st March.
There's no doubting that the process to completion has every chance of being smooth and uneventful but you need the right circumstances. For example, if you are a cash buyer and there's no chain, you have a very amenable vendor and quality conveyancers, then you might still entertain the thought of going through the whole process in a week. Yes, I did say a week.
However, and here's the rub, the number of property transactions which fit this particular mould are slim to say the least. Throw a property chain into the mix, add a mortgage lender, an incredibly busy pre-Easter period for conveyancers, and the likelihood of you reaching that deadline within a calendar month are slim in the extreme.
Conveyancers are not exactly sitting on their hands at the moment – there is lots of work to go round and lots of work to be done. On top of this we have a situation where the conditions that need to be met – mostly requested by mortgage lenders – are many and varied. As advisers will know – different lenders put in different conditions, plus the number of those conditions seem to be rising as does the often onerous nature of them. Anyone still thinking, for example, that they might still be able to begin purchasing a buy-to-let property via a limited company structure with a mortgage now and complete during March, is quite frankly living in cloud cuckoo land.
In that sense, we need a large dollop of realism around the stamp duty deadline because it is not going to benefit anyone, especially the client, if we are still promising completion, when the chances are zero. Take the mortgage lender, for example, if your client has yet to see an issued mortgage offer then it is increasingly unlikely they are going to complete before the end of March. To suggest otherwise will just make you look stupid in front of the client, it will end in disappointment for all and quite probably mean the end of your client relationship.
Instead, as mentioned above, be the voice of realism. Phone the lender up and ask what is happening and what the timeline truly is. Conveyancers should be doing the same and all parties should be sharing that information in order to offer a true picture of the case.
If you are lucky enough to be further down the road and might have a hint of completion, then make sure your client is with a conveyancer that might be able to deliver. Phone Broker Conveyancing and get our advice on which of our panel firms might be able to help. Certainly, not all will, so there is no point wasting your time going down the wrong route; at this point in the process the cheapest price is irrelevant. This is all about getting the work done and, if it means paying a couple of extra hundred pounds to do so, then your client is going to thank you later.
In essence, advisers need to have all the necessary information to hand to inform their client. Being realistic this month is not a crime – if it's not going to happen for the client, tell them. If it's still a possibility then make sure you are working with the right firms to give it the very best chance.