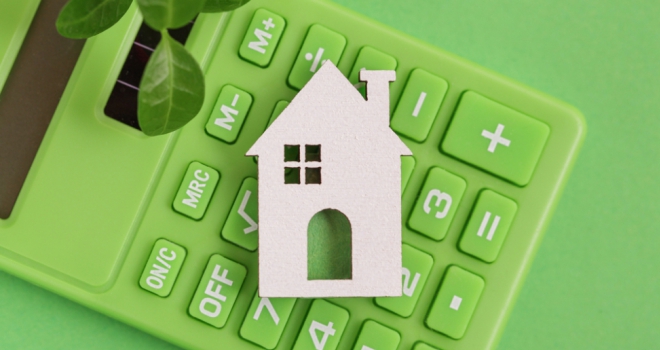 During a seminar session, Williams took a closer look at bridging finance and how it can work for clients seeking to meet the new energy efficiency guidelines.
By 2025 it is proposed that all newly rented properties will need to reach EPC rating of C or above, extended to all rental properties by 2028. Williams noted the "ambitious target", as a significant proportion of UK stock built prior to 1940 is unlikely to be rated C or above.
Williams said that carrying out works in the short term will take "significant time and money", especially for large portfolio investors or those with older properties. He raised concerns that some landlords may struggle to meet the deadline, leaving properties "unlettable and unmortgageable ".
In a recent Shawbrook survey, 23% of landlords admitted that their properties are rated D or below and worryingly, a further 27% of landlords don't know their current rating.
Williams said that older properties are "clearly likely to have lower EPCs" with 30% of Victorian properties rated D or below. He added that these properties are also more complex to renovate and require more specialist work such as sash windows, thatched roofs, etc.
47% of landlords said they would like to see more guidance around the proposed legislation and what it means to them. 37% would like to see wider industry incentives i.e. favourable borrowing rates, 29% want suppliers who can assist to be signposted to them, and 34% would like guidance on timings and how to phase the implementation of changes.
When asked if they have necessary funds to pay for required changes, 31% of landlords said only just have enough, 14% don't have access to the funds, and 6% said they didn't know.
Shawbrook says brokers have a "unique opportunity to work with lenders and landlords to support the improvement of the UK's overall housing stock. Regular communication with landlords, particularly those with complex or large portfolios; which may provide significant challenges, will be invaluable for both parties at such an unchartered moment for the market".
Discussing a recent case where a bridging loan was used, Williams said Shawbrook was able to offer their client a first charge bridging loan which enabled them to purchase the property and carry out the necessary works to make the property mortgageable. Once the work has been completed and the EPC rating improved, the customer will be able to move onto a buy-to-let mortgage as planned.
For more information about Mortgage Adviser Event and the upcoming Manchester date, visit https://mortgageadviserevent.co.uk.