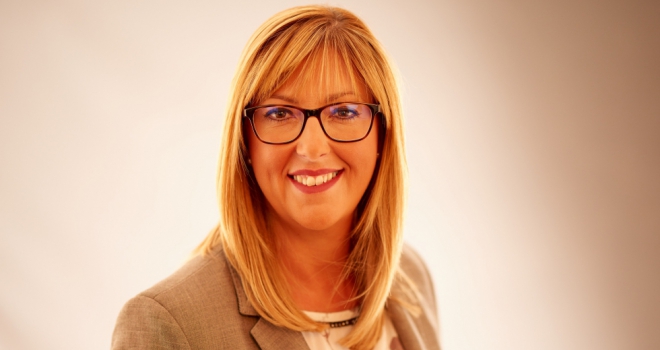 "As interest rates rise and the cost of living continues to hit household budgets lenders have been adjusting their criteria and product offerings on a daily basis."
As interest rates rise and the cost of living continues to hit household budgets lenders have been adjusting their criteria and product offerings on a daily basis.
There were more changes this month than we have seen for some time and so let us dive straight into the key changes we saw in the month. With such a high level of changes I wonder how many passed you by this month?
Week one – WC 2nd May
The Nottingham launched a new range of two-year fixed residential mortgages available at 80% LTV and above. The products are targeted at first-time buyers and offer a free basic valuation.
Habito introduced new buy-to-let tracker rate deals for landlords. The trackers are available for the whole term of the mortgage and come with no early repayment charges. Oplo launched a new green product feature as first phase of new plans to support customers with greener living.
Loughborough Building Society updated their buy-to-let offering to incorporate feedback from brokers and customers. The updated buy-to-let range includes holiday let, family buy-to-let, business and consumer buy-to-let and let to buy. Buckinghamshire Building Society launched a new buy-to-let mortgage product particularly aimed at those with non-standard credit following an increase in applications from borrowers who have had a life event that has impacted their credit profile in the past.
Catalyst expanded into the buy-to-let sector with their new 'boost to let' offering. The specialist mortgage product, which has a 100% ICR at pay rate and allows top slicing for high-net-worth borrowers with more than £1m of assets — is aimed at landlords who fall outside mainstream lending. Central Trust made significant changes to their residential and consumer buy-to-let mortgage propositions, including expanding AVM criteria. Glenhawk launched a regulated bridging range for borrowers looking to secure finance against their main residence that includes a higher 75% loan-to-value band.
Week two – WC 9th May
We're into week two and changes are still coming thick and fast with Vida Homeloans increasing the maximum loan to value for cases involving debt consolidation, upped their maximum loan size and made changes to their fee-saver range. Vida have also changed criteria around repossessions from ten years to six.
Nationwide Building Society have announced they will be increasing the maximum loan-to-income on like-for-like remortgages from today. Applications will continue to be subject to Nationwide's affordability assessment. Dudley Building Society have increased the maximum loan-to-value on their five-year fixed rate ex-pat residential product from 80% to 90%. The maximum loan size on this product has also increased from £1m to £1.5m.
Week three – WC 16th May
This week started with the launch of a new range of residential, buy-to-let and holiday let products from Furness Building Society. The new residential products are available for employed clients and also clients with a more complex income including for those who are self-employed and the lender will look at pre-tax profits when assessing affordability.
Catalyst Property Finance announced that they are increasing their maximum loan-to-value limits across first charge bridging, refurbishment bridging and second charge bridging products.
The Nottingham also unveiled a series of buy-to-let and limited company buy-to-let criteria enhancements. Key changes include a reduction in the Limited company ICR five-year calculation rate and the removal of all Covid-related criteria
Finally this week, Mansfield Building Society made positive changes to their buy-to-let and residential criteria including an increase to its maximum buy-to-let loan to value from 75% to 80% on selected products.
Week four – WC 23rd May
Aldermore kicked of the changes this week with the launch of a new range of residential mortgages. The specialist lender has reintroduced their standard level one residential owner-occupied range and their level two and three range that supports those with more complex borrowing needs. Hampshire Trust Bank enhanced their offering for landlords with the introduction a new product for clients looking at improving the EPC rating of their property via refurbishment.
Reliance Bank brought out a new five-year fixed mortgage for purchase and remortgage. Available at up to 75% LTV and requiring a minimum loan amount of £125,000, with a £995 fee the product costs 2.45% for both residential and remortgage use. Mansfield Building Society made changes to their buy-to-let criteria by reducing the minimum age for applicants to 21 and can now accept first-time landlords.
Week five – WC 31st May
The month ended as it started with yet more changes and new products from Newcastle and Zephyr homeloans. Newcastle brought new two and five-year products to the market priced at 2.95% and 3.10% respectively. Zephyr reintroduced a seven-year fixed rate to their standard buy-to-let range. With interest rates rising competitive fixed rates continue to be popular as borrowers look to secure their monthly mortgage payments.
With financial doom and gloom dominating the headlines coupled with interest rates, food and energy bills rising we can look forward to a significant number of criteria changes over the next few months as lenders' affordability calculations adjust accordingly. To stay on top of all the latest changes brokers can sign up to Knowledge Bank to receive all criteria changes as they happen from across the lending spectrum.