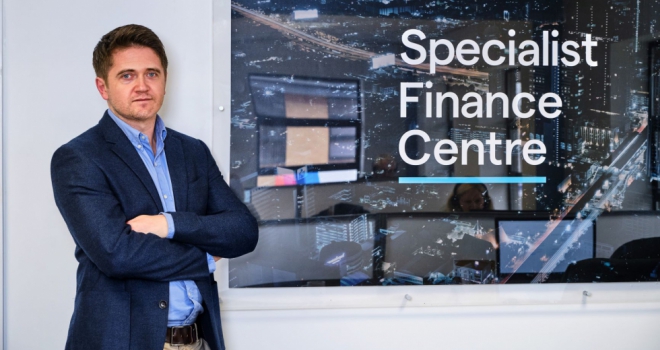 "Debt consolidation will continue to play a leading role in 2022 and advisers will need more help than ever in successfully meeting the ever-changing needs of homeowners."
The second charge market has always been heavily advice-led but shifts in borrowing demands, enhanced competition amongst lenders, additional product choice, increasingly flexible fees and escalating service standards across the sector have combined to generate higher levels of enquires and conversions throughout the past 12 months.
I was recently reading that specialist lender Together has seen its second charge lending grow by nearly a quarter between September and October, mirroring a wider industry trend as second charge lending surpasses £1bn. This increase was largely said to be driven by home improvements, which comes as no real surprise. A growing number of homeowners are making an array of improvements to generate additional space to accommodate the need to work remotely. Many of these are currently sitting on very favourable longer-term fixed rates and are not looking to incur potentially hefty early repayment charges, so – quite rightly – they are being introduced to a second charge option.
However, home improvements are not the only source of business for the sector - as outlined in Evolution Money's quarterly data tracker - and it's important for advisers to keep track of current trends. Looking at its total lending data for the last three months, up until the end of November 2021, the product split by volume of mortgages was reported to be 77% debt consolidation/23% prime, and by value 67% debt consolidation/33% prime. This is compared to the previous period where both the volume and value of lending to debt consolidation borrowers was lower.
For those borrowers specifically using a second charge mortgage for debt consolidation purposes, the average loan amount increased slightly to £21,448, with an average term of 123 months, and average LTV also increasing to 73.9%. Borrowers, on average, continued to consolidate five specific debts, however the average value of the debts consolidated increased to £15,358.
The data continues to show a consistency across the most common uses of a debt consolidation second charge mortgage. Close to half were used to pay back a loan provider, followed by paying a bank, repaying retail credit, followed by car finance. As outlined in the tracker, this could reflect the impact of Government schemes coming to an end, such as furlough payments, with homeowners needing to find other sources of money and looking to utilise their equity in order pay off debts accumulated during the pandemic.
In light of lingering income and economic uncertainty, debt consolidation will continue to play a leading role in 2022 and advisers will need more help than ever in successfully meeting the ever-changing needs of homeowners. This additional support could well come in the form of establishing a new, or building on an existing, relationship with a packaging partner and such relationship are likely to prove even more valuable over the course of the year as the second charge market evolves, new proportions emerge and criteria/lending policies change.
As mentioned in a previous article, we have also experienced true product innovation in 2021 and a continuation of this will really put second charge front and centre for more intermediaries and their clients in 2022, in what will prove to be an increasingly competitive lending environment.
So here's to a happy and prosperous new year.