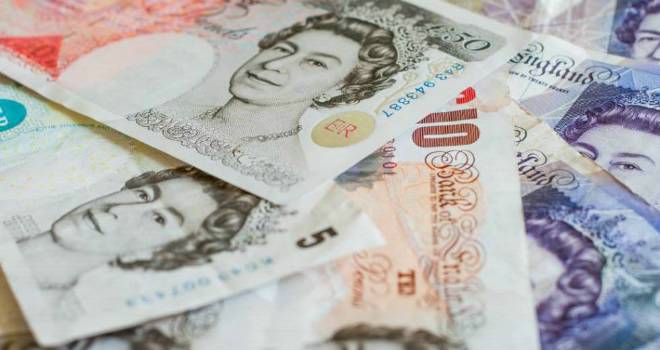 Around a million people could have their homes repossessed because they have no way of paying off their interest-only mortgages, Citizens Advice has warned.
New research from the national charity estimates 934,000 people have interest-only mortgages and do not have a plan on how to pay it off when their term ends. Time is running out for some people who will either have to sell their homes, find the capital to pay off the debt or could risk having the property repossessed.
Some of the people who came to the consumer champion said they were not made aware that they would need to repay the capital at the end of their term. The average shortfall was previously estimated to be £71,000.
The charity says that in the UK there are 3.3 million mortgage holders who have interest-only products. Through polling it commissioned to Yougov, it estimates 1.7 million of these say they have no linked repayment vehicle, such as an endowment or ISA; 934,000 of these have no plan for repayment; and 432,727 of these people have not even thought about how they will repay the capital.
Rules were tightened in 2012 to ensure interest-only mortgages were no longer available without a repayment plan, which has resulted in a major drop in the number of products sold. Citizens Advice supports this change, but says people who already hold these mortgages need more support.
The charity is concerned that interest-only mortgage holders do not have the same protections when their term ends than when mortgage holders fall into arrears. A protocol was launched three years ago which gives lenders a legal obligation to consider alternative options before starting possession action, including extending the length of a mortgage, changing the type of mortgage and giving people reasonable time to sell their property if necessary.
But these protections do not apply to interest-only mortgages at the end of the term – at the very point when many customers discover they are in trouble.
The Financial Conduct Authority (FCA) has said that due to previous peaks in the sale of interest-only mortgages, they expect there to be waves of potential repossessions – 2017-18, 2027-28 and in 2032.
In 2013 the FCA called on banks to contact all borrowers with interest-only mortgages ending before 2020 about how they plan to repay. But only around 30 per cent of borrowers responded.
Gillian Guy, Chief Executive of Citizens Advice, said:
"People buy a home for stability – but interest-only mortgages have forced many into a financial black hole.
"It is good rules around these mortgages have changed, but there are many people who previously took out these products and face losing their home.
"Lenders have to exhaust all other options when borrowers get into arrears – it's time to level the playing field so that interest-only customers get the same protections when their mortgages mature.
"It is also important that people can get independent advice, guidance and support about how they can plan and manage their finances."
Phil Hall, Special Adviser to the ifs said:
"Since 2012 interest-only mortgages have not been available without a repayment plan being in place. Mortgage advisers have played a vital role in ensuring this is the case and help many thousands of borrowers every year.
"However, it's important to acknowledge that some borrowers who took out these products many years ago will not have been required to have a repayment plan in place and therefore may not have given repayment the proper level of consideration it so clearly deserves. That's why all lenders have contacted every borrower with an interest only mortgage due to end before 2020 to enquire as to their plans, remind them about the importance of doing so and offer assistance where necessary."
Simon Chalk, equity release expert at Age Partnership, commented:
"The interest-only time-bomb has been made all the more devastating by the affordability criteria introduced by lenders as a consequence of the Mortgage Market Review. Fewer older homeowners have the opportunity to remortgage to set up a new strategy to clear their debt. That leaves swathes of homeowners with no obvious way to clear their interest only debt whilst still remaining in their home. In the worst cases, retirees are being forced to sell-up and move to a smaller home to pay down their debt – a stressful and emotionally turbulent outcome which often causes unnecessary upset in later life. This is an urgent situation: those borrowers with interest-only deals should not be forced to abandon their life-long homes.

"The scale of the interest-only problem sets it up to be one of the biggest challenges for the older generation over the next few years. The unintentional side-effect of MMR is that it has created a league of interest-only mortgage prisoners unable to remortgage to repay their debt.

"Thankfully, rising house prices mean that some borrowers can use their housing wealth to pay down interest-only mortgages by simply switching to a lifetime mortgage. These cases are occurring more regularly, and can provide a way for retirees to ease the pressure of debt without leaving their homes. It's fundamental to get the message out to retirees concerned about paying back an interest-only loan that equity release could work for them. Fixed interest rates are at record lows and plans offer greater choice and flexibility than ever before. Some modern plans include voluntary repayment options, meaning borrowers may choose to make capital repayments, to reduce the overall size of their loan, without worrying about the lender demanding proof of their income.

"Importantly, unlike with a normal mortgage age isn't a problem with an equity release plan. In fact, it's the exact opposite; the older the borrower, the more money they can release. These modern plans on offer can provide a vital solution for interest-only mortgage prisoners."