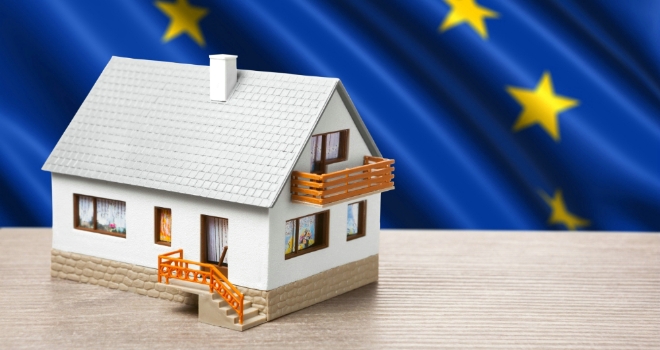 "The market remains sluggish, no doubt a result of the economic and political uncertainty looming over the UK. "
Just 8% believe Brexit is having no affect on buyers and sellers and 71% believe the current political situation is impacting both.
The survey shows that the market continued to struggle for momentum in February, with key indicators on enquiries, sales and new instructions all remaining subdued.
Buyer demand reportedly fell for the seventh consecutive month and the pace of decline accelerated compared to the January results.
After Brexit, respondents cited a lack of stock as the second most significant challenge, as the average number of properties on estate agents' books returned to a record low in February.
The volume of agreed sales also continued to slip, with virtually all parts of the UK displaying a flat or negative trend in RICS' latest results.
The most negative feedback continues to come from London, and the South East, as well as East Anglia and the South West. Scotland and Northern Ireland are now the only parts of the UK displaying positive price growth, while all remaining areas exhibit a flat trend at present.
This marks a noticeable change compared to six months ago, when eight out of the twelve regions covered by the survey were still seeing prices increase.
However respondents still foresee price growth resuming across most parts of the UK over the next 12 months. London and the South East are the only exceptions, with a further decline anticipated in the former and a flat picture for the latter.
Steve Seal, director of sales and marketing at Bluestone Mortgages, commented: "As is often the case, RICS' outlook is relatively downbeat. The market remains sluggish, no doubt a result of the economic and political uncertainty looming over the UK. However, the Affordable Homes Guarantee announced in yesterday's Spring Statement was promising. As a result, we hope to see more borrowers, particularly first-time buyers, benefitting from solutions like these and driving more activity in the market.
"However, whilst the government works to build affordable housing, the mortgage market needs to be doing more to reassure borrowers that affordable lending can be accessed. Many worry that a low credit score will prevent them from securing a mortgage, but specialist lenders and brokers are there to find a solution that is right for them and their particular needs, even if their credit history is less than perfect."
Alastair McKee, managing director of One77 Mortgages, added: "I think it's fair to say that these latest findings from the RICS aren't quite in line with what we're seeing on the ground at present. Despite the consistent setbacks with Brexit buyer sentiment has remained strong so far this year and while politically the landscape looks set to remain a tricky one, I don't think this will have the impact on the property market that many are predicting."