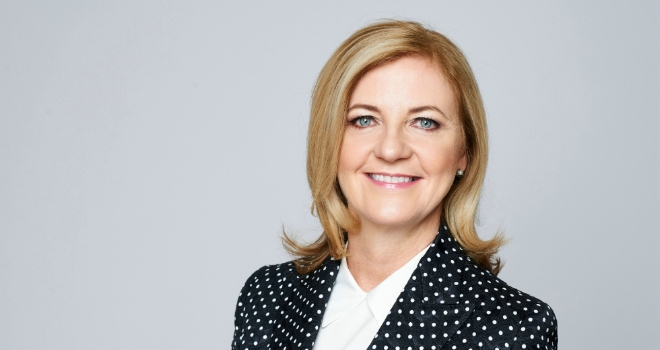 "Buy-to-let borrowing for those with multiple mortgaged properties is now far, far more complex than it ever has been"
I don't know about you, but when I think of 'landlords' I have three distinctly different groups in my mind that I automatically place a client in when they ask for advice on buy-to-let borrowing.
The first are 'serious investors'; individuals who have a significant portfolio (potentially a mix of residential and commercial properties) that they've had for years and have typically ridden out at least one market down-turn, but stayed in the game. They are taking the long-term approach and are simply seeking capital growth, rather than a short-term income strategy. The majority of these clients did their research about the implications of the taxation changes as soon as they were announced, and consequently have moved towards the SPV model rather than owning their properties as an individual. When I speak to them, they are also exceptionally aware of the new lending legislation and re-financed their properties in good time. In short, they are running a serious investment business, and treat it as such.
At the other end of the scale, there's the classic 'accidental landlord'; individuals who've literally fallen into letting out their property due to their circumstances, rather than as a proactive investment strategy. It could be that they wanted to move home quickly, and by remortgaging and letting out their existing property on a let to buy mortgage they were able to move chain-free as well as having a nice nest egg 'on the side'. Or perhaps a couple who are both in their forties getting together have decided that letting out one of their homes provides a bit of a financial safety net (once bitten, twice shy and all of that). Either way, they didn't set out to become a property tycoon, but owning one buy-to-let works for them at the moment, although they don't want any more than that.
Which takes me to the third group, the people I tend to think of as 'second income landlords'. These are people who've acquired a few properties which they've had a great result with in terms of capital growth over the last decade or so, and they now have maybe four or five properties in their portfolio. They've probably still got a full-time job or other main source of income, so this is more of a hobby which subsidises their lifestyle, and their accountant does the books for them so the whole thing pretty much runs itself. These are the clients I tend to see every two to five years when they either want to buy another property or refinance their existing portfolio. And these are the very clients I fear I will see less of in the future due to the changes that came in last week. They don't see themselves as 'portfolio landlords' but that's exactly what they are now in the eyes of the PRA.
Let's face it, buy-to-let borrowing for those with multiple mortgaged properties is now far, far more complex than it ever has been, and it's highly likely that, just as RICS predicts, landlords will now start to leave the market due to the double whammy of higher taxation and stricter lending criteria. Whether that means cashing in entirely and disposing of all the properties in their portfolio and doing something else with the capital they've realised, or reducing the amount of properties they own in order to make borrowing easier, we're already starting to see some landlords reconsidering their strategy. There are, of course, positives and negatives in this; the positive being that we've seen a correlation in the increase of first time buyers who are now able to buy properties that previously, they would have had to compete with investors over, as due to the lack of landlords buying plus those divesting their portfolios, there's more entry level stock to go around. That's great, as it means more young people are hopefully going to be able to get on the ladder, and as we all know, First Time Buyers tend to underpin the rest of the residential market.

But equally, less private rental stock means that landlords staying in the game are putting their rents up – both as a result of market forces (the natural outcome of lack of supply and strong demand) and also the fact that their costs have just increased, when you take into account letting agents' fees which they now have to cover, as well the increase in personal tax that they have to pay on rental income. Those rental increases therefore aren't really going into the landlord's pocket, per se, so this isn't a great result for most landlords, or for their tenants.

Of course, the new PRA regulation is aimed at ensuring that landlords don't find themselves in financial difficulties in years to come, and that is of course a very sensible course of action. However, it must be remembered that those who own buy-to-let property are far less likely to default on a mortgage payment or have their property repossessed, precisely because they have got someone in there paying the mortgage for them.
As far as my team and I were concerned, educating our buy-to-let clients on the new lending rules started as soon as we were aware of the new PRA changes some months ago, as we wanted to ensure that all of our landlords had enough of an opportunity to take the correct advice in terms of their individual tax position, so that we could then guide them through the most appropriate strategy with regards their borrowing well ahead of the 30th September deadline. It's an important job and one that we will continue to do, as there are still quite a few landlords out there who have not yet realised how much this will, inevitably, impact them.
I would suggest that it's probably going to take another eighteen months or so for the market to see the full impact of the changes coming into force, and I do believe that we will see a significant market shift as a result, with buy-to-let returning to what it was about twenty years ago; the preserve of the few, rather than the alternative pension plan of many.