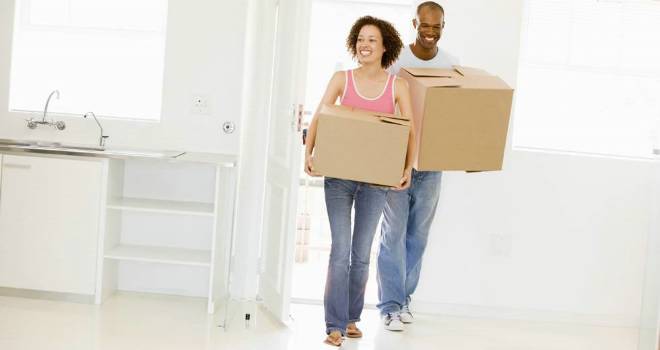 First-time buyer numbers were down 2.4% in March compared to the same period last year, according to the latest UK Finance Mortgage Trends update.
There were 28,800 new first-time buyer mortgages completed in March 2019, 2.4% fewer than in the same month in 2018 - the first year-on-year decrease in first-time buyers since September 2018. There were 25,280 homemover mortgages completed in the month, 6% fewer year-on-year.
Remortgages, however, saw a year-on-year increase, with 16,810 new remortgages in March 2019 - 9.1% more than in the same month in 2018. For these remortgages, the average amount taken out in March was £55,700.
Additionally, 15,030 were simple pound-for-pound remortgages (with no additional borrowing), 1.1% fewer than in March 2018. In total, there were 4.1% more residential remortgages in March 2019 than in the same month a year earlier. This is the twelfth consecutive month of year-on-year growth in remortgaging, as a number of fixed-rate deals come to an end and borrowers continue to lock into attractive rates.
Buy-to-let continues to be affected by tax and regulatory changes, reducing 9.1% year-on-year to 5,000 transactions in March 2019. There were 14,400 remortgages in the buy-to-let sector, 3.9% more than in the same period last year. While buy-to-let house purchase activity continues to contract, buy-to-let remortgaging has increased year-on year for the second month in a row.
Steve Seal, Director of Sales and Marketing, Bluestone Mortgages said:
"Homeowners are continuing to make the most on offer by way of government initiatives and attractive mortgage deals. This is keeping up remortgage activity in the market despite the ongoing economic uncertainty.
"However, not all customers are able to access the best rates. Those that have a blip in their credit score, for example, will be turned away, even if it's down to one missed payment. What the industry must do more of is guide these customers towards where they can access affordable lending. This is where specialist lenders are on hand to provide these borrowers with the support they need, offering tailored solutions to match them and their circumstances."
Nicola Alvarez, Corporate Account Manager - Proposition Development, at Accord Mortgages commented:
"Given previous first-time buyer lending trends, today's UK Finance figures are somewhat interesting as Accord saw an 89% increase in the number of first-time buyer applications in March 2019, compared to the same month last year.
"The increase in 90% and 95% mortgages, improved affordability and the continued success of Help to Buy have all made owning your own home much more accessible. First-time buyers currently account for nearly a fifth of our total lending, a proportion we have seen increase since entering the new-build and Help to Buy market in September 2018.
"In addition to this, by improving our range of products, enhancing service levels and applying our 'common-sense' approach to underwriting, we're pleased to have helped more people take that first step onto the property ladder. It's also really positive to see that those entering the market are seeking professional advice and support to ensure they understand the options available to them and get the best product."