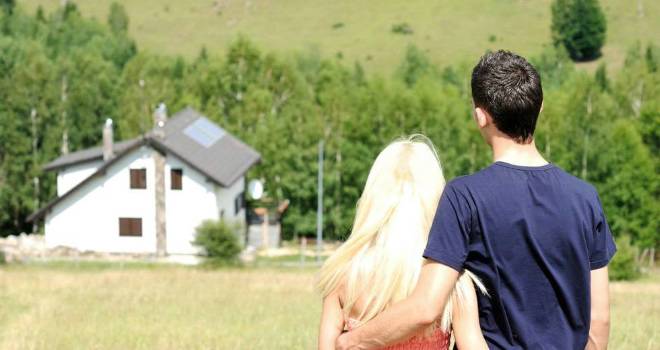 "Not only are we seeing average rates on the increase, but product numbers are falling"
95% product rates are beginning to rise and the number of products available on the market is continuing to fall, according to the latest research from AmTrust, who has described the changes as a 'double-whammy' for first-time buyers.
Average interest rates at 75% LTV have continued to fall, with two-year rates down to 1.56%, compared to an increase for 95% LTV borrowers up from 2.95% to 2.97%, according to Bank of England figures. The rate differential has therefore edged up to 1.41% from 1.3% in Q2.
It means that those with smaller deposits pay (on average) £1,011 per month/£12,132 each year – the first time the monthly amount has gone past £1,000 since AmTrust began tracking the data. This compares to average payments of £680 per month/£8,160 per year for borrowers with a 25% deposit. As a result, AmTrust says 95% LTV borrowers have seen costs rise by over £200 in the past six months.
At the end of 2018 it appeared mortgage lenders were showing more appetite for higher LTV borrowers, or at least upping the product availability. However the last two iterations of the Tracker show a fall in product options which AmTrust said could be a result of a number of lenders – such as Sainsbury's Bank and Tesco Bank – leaving the market.
AmTrust suggested this was a factor in lenders moving back towards a risk-averse strategy, offering more products for buyers with larger deposits. The research shows an increase in product numbers for all 75% LTV options, while there was a corresponding drop in all 95% LTV options.
75% LTV product numbers rose by around 180, which means that numbers have risen by close to 400 over the course of the last two quarters. This means there continues to be over six times as many products for 75% LTV first-time buyer borrowers as there are for their 95% LTV counterparts.
Patrick Bamford, business development director at AmTrust Mortgage & Credit, commented: "At the end of last year, the signs seemed particularly positive for first-time buyers with smaller deposits – average rates were falling and the number of products available to them was on the up.
"Nine months on, that landscape has changed significantly, and not only are we seeing average rates on the increase, but product numbers are falling, and – coupled with a significant increase in the average price paid for a property as outlined by UK Finance – we're seeing mortgage costs rising significantly. Indeed, those with 5% deposits are now paying over £200 more per month than they were just six months ago.
"In many ways, it's a double-whammy for low-deposit borrowers who appear to have been hit far more by the withdrawal of a number of lenders during the course of 2019 than others. It is still a competitive market but lenders appear not to want to offer high LTV products in the same number and, a falling number of options also means that average rates are on the rise.
"We are now at a point where, for the first time in the history of this Tracker, 95% LTV borrowers can expect to pay over £1k per month for their mortgage – that's almost 50% more than 75% LTV borrowers.
"With plenty of debate around the political future of the Help to Buy scheme, lenders active in the first-time buyer market now need to think about their continued engagement with this borrower demographic and how they might approach the needs of high LTV borrowers."