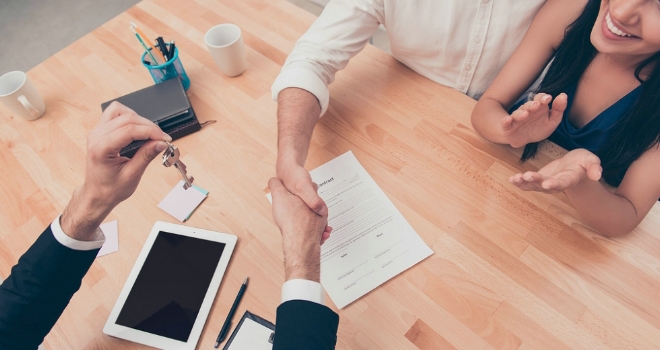 "August is traditionally a quiet month in the mortgage market – but this year has been nothing if not out of the ordinary."
Its figures show that the number of first-time buyer completions is 0.7% higher than in August 2018 to reach a 12-year high.
Elsewhere in the market, homemover mortgage completions have seen an annual fall of 5.5%. New buy-to-let purchase lending is down 3.3% while buy-to-let remortgaging has dipped 0.7% over the past twelve months.
There were 18,640 new remortgages with additional borrowing in August, 2.9% fewer than in the same month in 2018. For these remortgages, the average additional amount borrowed in August was £55,000. There were 18,100 new pound-for-pound remortgages (with no additional borrowing) in August 2019, 2.3% fewer than in the same month a year earlier.
Louisa Sedgwick, director of mortgage sales at Vida Homeloans, commented: "Today's data shows a reasonable degree of resilience among the first-time buyer market, and it's encouraging to see there were 35,010 new first-time buyer mortgages completed in August 2019, 0.7 per cent more than the previous year.
"We know that first time buyers across the country face can face different challenges depending on where they want to buy. Every mortgage tells a different story and it's key that lenders listen and respond to the needs of borrowers. Whether this be by recognising the role the Bank of Mum and Dad play, supporting government schemes such as Help to Buy or offering flexible and creative solutions such as friends buying together, the specialist market is in pole position to support this evolving and resilient sector of the market."
Vikki Jefferies, proposition director at Primis, said: "Today's statistics reflect just how resilient the mortgage market is. Despite the current climate, brokers continue to achieve the best possible outcomes for customers – whether that's by directing them towards competitive mortgage deals, or by highlighting the various schemes and initiatives available to new buyers. However, a broker's work doesn't end with mortgages. Offering a holistic advice service which considers a client's specific circumstances and discusses vital products such as protection policies is what makes good brokers great.
"Support is key here, and networks play an important role in ensuring brokers have the tools and guidance they need to best serve their clients and bolster their businesses. With the right amount of support behind them, there's no reason why brokers and customers alike won't be able to benefit from the market's resilience in the months to come."
Steve Seal, managing director at Bluestone Mortgages, added: "August is traditionally a quiet month in the mortgage market – but this year has been nothing if not out of the ordinary. First-time buyers continue to reap the benefits of Help-to-Buy, while remortgagers enjoy the competitive rates still widely available.
"Dig a little deeper, however, and there is still a sizeable proportion of borrowers who cannot access the lending they need. In spite of the well documented shift in consumer demographics and changing demands, many customers with a complex financial situation are still denied mortgages by mainstream lenders. With a host of alternative options available, advisers continue to play a crucial role in directing those borrowers to lenders who are able to provide them with a tailored lending solution best suited to their circumstances."