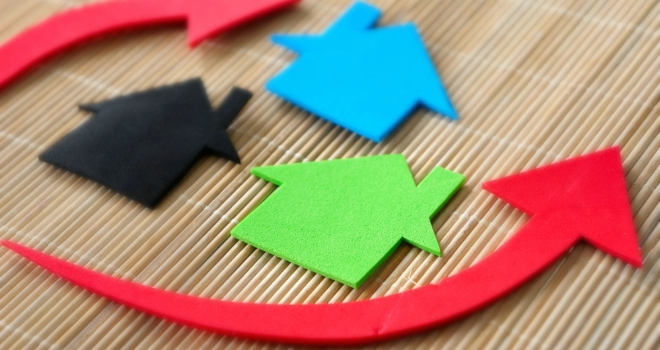 "With the current economic and political uncertainty, some borrowers are adopting a 'wait and see' approach to buying and selling"
First-time buyer and homemover figures dipped in June as borrowers adopt a 'wait and see' approach, according to the latest figures from UK Finance.
First-time buyer completions saw an annual fall of 1.5% while homemover mortgages fell by 3.6%.
Conversely, there were 16,880 new remortgages with additional borrowing in June, 8.3% more than in the same month in 2018. The average additional amount borrowed in June was £56,100.
There were 15,320 new pound-for-pound remortgages, 23.9% fewer than in June 2018, driven in part by a drop in the number of fixed-rate mortgages coming to an end and the growing popularity of product transfers.
There were 5,300 new buy-to-let home purchase mortgages completed, 3.6% fewer than this time last year, while buy-to-let remortgaging dropped by 0.8%.
Dave Harris, CEO of more 2 life, said: "Today's figures from UK Finance show that remortgaging continues to be an attractive option for homeowners. With the current economic and political uncertainty, some borrowers are adopting a 'wait and see' approach to buying and selling, so remortgaging to improve an existing property is becoming increasingly popular."
Louisa Sedgwick, director of mortgage sales at Vida Homeloans, commented: "Today's statistics from UK Finance are still an encouraging sign for first-time buyers and the wider UK housing market. At the end of last year, we saw the highest number of first-time buyers get on the property ladder in the last ten years, as lenders and intermediaries have worked hard to produce the right criteria for this cohort.
"According to Savills, there were 52,400 approved loans in 2018/19, of which 83% were to first time buyers. The Help to Buy scheme has been an important player in helping first time buyer and more than 420,000 people have been helped by the Help to Buy scheme so far, which is proving to be of great use to those looking to get their foot onto the property ladder.
"For the specialist lending industry, it's vital to continue driving the market forward by catering for the modern borrowers' needs and circumstances, whether that be through the Help to Buy scheme or by providing an alternative solution for when it does come to an end."
Rob Barnard, sales director at Masthaven, added: "The upward trend in remortgaging is a sign of the caution many feel towards the housing market during this period of political turbulence. However, despite this uncertainty, the first-time buyer market remains largely unaffected showing only a small decrease over the month. Whether this can be attributed to government initiatives such as the Help to Buy scheme, the 'gifting' of wealth from parents to children, or the rise in competitive products offered by lenders, it is clear that the market fundamentals remain strong.
"However, with the end of the Help to Buy Scheme in 2023 and no signs of the end of the current political disruption, there is an onus on the market to offer increased product innovation and incentives to encourage would-be buyers to take the next steps onto, or up, the property ladder."