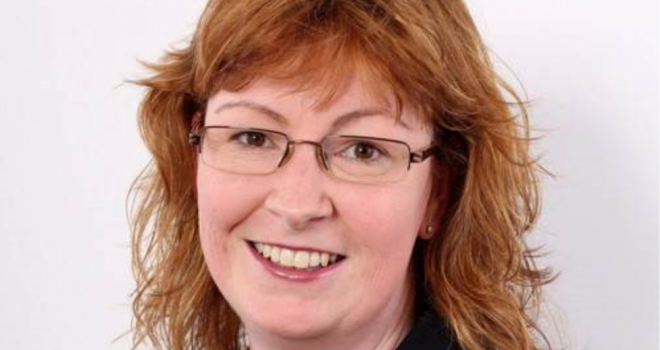 "Brokers are trusted allies for their clients, perfectly positioned to do so much more than simply highlight the best mortgage product to go for."
According to a recent study by The Money Charity, the average household in the UK held more than £7,000 of unsecured debt in October 2021, with credit card debt alone accounting for more than £2,000 of that. Notably, the number of enquiries to Citizens Advice from people looking for help with their debts jumped almost 7% over the same period.
With the new year underway, and the credit card bills for December starting to land on doormats - or perhaps in inboxes - across the country, many of those people are taking a fresh look at their finances and working out how to better manage those debts. Across the mortgage industry it's well known that the start of a year often sees a jump in enquiries from clients keen to explore their debt consolidation options, those borrowers who want to bring together their various outstanding forms of credit into a single monthly payment.
Making the most of house price growth
One of the clearest options for borrowers in this position is to remortgage for a higher sum. This is made a more appealing option by the rapid house price growth we've seen since the pandemic. According to the latest figures from the Office for National Statistics, house prices have jumped by 10.2% in the 12 months to October, taking the average property price to a new record of £268,000.
In cash terms, that means the typical property has gained £24,000 in value over the last year, an extraordinary increase.
As the value of our homes has rocketed - in no small part due to the stamp duty holiday introduced by the government following the first lockdown - it has meant that homeowners enjoy larger equity stakes in those properties. By remortgaging for a higher sum, those homeowners can unlock some of that equity and use it to clear those outstanding debts, getting their finances back onto more solid footing.
Moving quickly
One of the downsides that some point to with remortgages is that the process can take a while. This is particularly concerning for those borrowers who are coming to the end of their existing fixed or variable rate deal and want to complete the refinancing process before being shunted onto their lender's standard variable rate.
Time can also be particularly of the essence for clients who need to consolidate those debts quickly so that they do not default or incur additional charges. As a result, finding a way to get that remortgage completed in a more timely manner becomes ever more crucial.
Speeding up remortgages is something that we have devoted a lot of time to at eConveyancer, leading to the launch of our Rapid Remortgage service. Cases are made ready for completion by the end of the next working day after qualifying clients have returned their starter pack, which has led to some incredible turnarounds, in some cases with cases completed in just four days. That sort of timescale can make an enormous difference to clients who need to bring their debts together swiftly.
Working together
Brokers are trusted allies for their clients, perfectly positioned to do so much more than simply highlight the best mortgage product to go for. Working with the right partners can mean that brokers not only ensure that their clients can remortgage in a speedy fashion, but can also provide a whole suite of ancillary services, from digital wills to moving in services.
We know from our conversations with brokers that clients value these additional services, and that being able to deliver them boosts the chances of those clients remaining on their books for life. The client may need help with a debt consolidation remortgage today, but their financial needs won't end there. Partnering with the right firms means you can be their first port of call, no matter what financial issue they need assistance with.