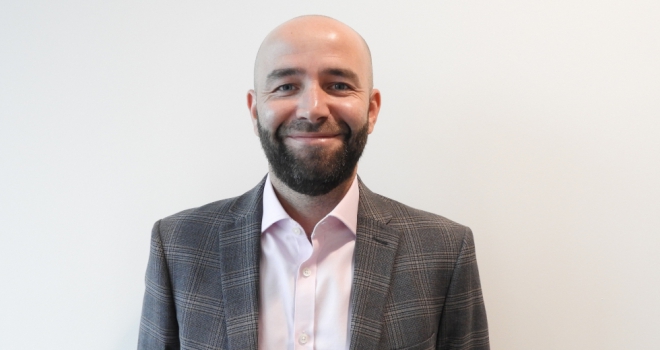 "When I was advising I was guilty of expecting answers quicker than were often possible because the BDM in question was attending meetings, events etc."
We spoke to Pure Retirement's Craig Faulkiner, 'BDM of the Year' winner at this year's Financial Reporter Awards, about his switch from adviser to BDM and why 'it's good to talk'.
FR: What area do you cover?
It's a fairly big patch, all the way from Inverness down to Leicester and everywhere in-between. Thankfully I'm supported with an excellent team, and I work alongside an office based relationship manager who assists me in supporting my accounts. We're also evolving the department structure and will soon have an additional sales account manager on board, so we can share these accounts and ensure our brokers get the right amount of support.
FR: If you had one 'top tip' for life as a BDM, what would it be?
Don't spread yourself too thin! The BDM is often the first port of call for a broker to contact, and the strong relationship between the two means that's only natural. But it's easy to get drawn into trying to deal with everything yourself and as a result, the standards and service you want to deliver can slip (there are only so many hours in the day!). To be a good BDM you need the support of a good team and the ability to manage the workloads between you. Doing it all yourself may be your first instinct, but ultimately you're doing yourself (and more importantly the broker) no favours if that means you're not coming back in a timely manner.
FR: How do you pass the time on the road - books, podcasts, audiobooks?
Music & phone calls! When I first left office life I worried being alone on the road may be a lonely existence, I was wrong. It's a great opportunity to chat to brokers, whether a quick catch up or something specific that needs to be discussed, but I also find picking the right playlist can have a positive influence on my day. That said I've been threatening for a while to buy a 'learn Spanish' audiobook to try and enhance my limited Spanish - why listen to songs when I could be adding another string to my bow?
FR: What's one thing you wish all brokers knew?
I suppose just an understanding of how a BDM's day looks. When I was advising I was guilty of expecting answers quicker than were often possible because the BDM in question was attending meetings, events etc, and either hasn't seen the email/voicemail or simply hasn't yet had the time to act on it. Now being on the other side of the table I understand that much better and often explain this in my meetings in order to not only manage their expectations, but also to encourage them to utilise my relationship manager, as they'll often get a much swifter response.
FR: A quick email on Monday or a phone call in the afternoons - how can brokers contact you?
There's no right or wrong way, it all depends what I have in my diary for the day. If I'm attending an event or a meeting, email is best as I'll see it as soon as I'm free and can act upon it, and it also makes it easier to delegate to a team member if I can't resolve it there and then. But if I'm driving, a phone call will get you an immediate reply. I'm a bit old school and firmly believe that 'it's good to talk', so where feasible that's what I prefer as it helps maintain a stronger relationship.
FR: And lastly - what's your favourite place to stop for a coffee when you're between meetings?
I only started drinking coffee when I became a BDM. I never liked the taste so had to train myself to like it, and it's now a must-have in my day, but it means I'm not really a coffee snob. It's generally whichever service station is nearest, but I'm a happy man if it's a drive-through and I can keep hitting the road.