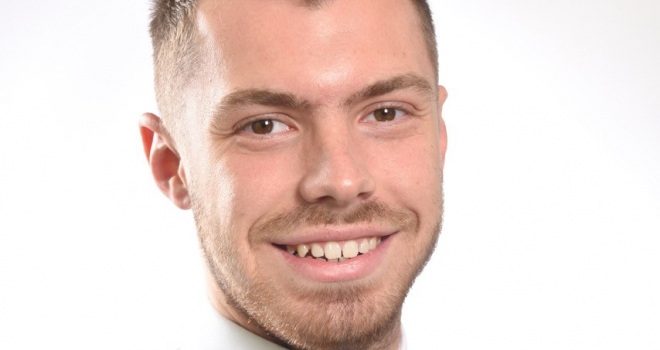 "I meet brokers who excel in advising within a particular segment of the market, but then turn a blind eye to others."
FR: What area do you cover?
I cover all of England and Wales, which can see me travel here, there and everywhere! I am fortunate in the sense that for all the 3 to 4 hour journeys that I make, I live less than a mile from our head office, which more than makes up for it on those rare days that I'm not on the road.
FR: If you had one 'top tip' for life as a BDM, what would it be?
Good question! I am by no means an academic, but I think education is important. Whether that be investing time in truly understanding your organisations strategy and objectives, studying for professional qualifications, keeping on top of regulatory changes and market commentary or really understanding your USPs and place in the market. Putting everything together really shines through when building relationships.
FR: How do you pass the time on the road - books, podcasts, audiobooks?
In the car, it's almost always music. I am partial to a sing along which is vital in warming up my vocal cords before an important meeting! On the train, generally catching up with e-mails - signal dependent!
FR: What's one thing you wish all brokers knew?
The value of specialist lending. I think there is a real appetite to lend with more and more unique propositions coming to market, which in turn means more opportunities. I often find that I meet brokers who excel in advising within a particular segment of the market, but then turn a blind eye to others. Brokers shouldn't be afraid to seek training and advice in less well-known areas by attending expos, using the knowledge of packagers, calling help desks at mortgage clubs or, of course, by speaking to lenders as we are here to help and educate too.
FR: A quick email on Monday or a phone call in the afternoons - how can brokers contact you?
Both! This has probably been said a thousand times but if you can't reach me by phone, leave me a message or drop me an e-mail and I will come back to you as soon as I can. I also always encourage brokers to use our staff at head office as they have the skills and knowledge to answer 99.99% of queries.
FR: And lastly - what's your favourite place to stop for a coffee when you're between meetings?
Most likely a Pret if I'm in a city centre. If not, then Costa or Starbucks, I'm not too fussy. If driving, it's always worth keeping a spare shirt in the car just in case the worst happens... I've found out the hard way!