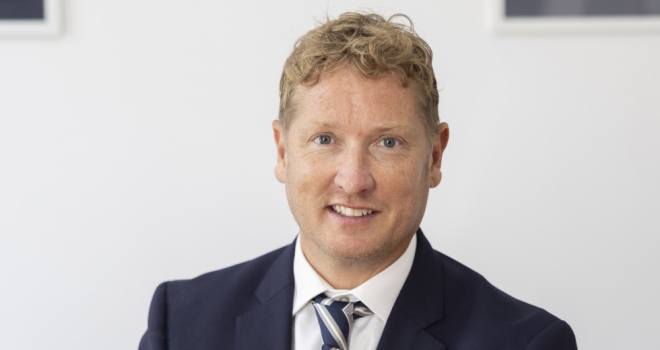 "While second charge is becoming more suitable for an increasing number of borrowers, that doesn't mean all sorts of mortgage advisers necessarily have much experience or knowledge of the sector."
It's something of an understatement to say that the last couple of years have put people's finances on the back foot, with challenges like furlough, reduced working hours and even job losses meaning an awful lot of homeowners have had to be a little creative in making ends meet.
That may well have meant taking on additional forms of credit, but a new year can often mean a fresh start, and a move to consolidate those various debts into a single loan that is perhaps a little easier to keep on top of.
Raising funds without remortgaging
For some borrowers, remortgaging is an option when a client wants to consolidate their debts. However, advisers will be well aware this can be a costly option. Remortgaging for a higher sum can mean the client moves into a higher LTV band, with the knock-on effect that has on the cost of repaying that debt.
Throw in the punitive sums that borrowers can face from early repayment charges if they opt to remortgage in the middle of a fixed-rate period, and this becomes an expensive debt consolidation route.
Second charge mortgages, by contrast, avoid these additional costs since the sums are raised against the equity held in the property. The first charge mortgage is untouched and unaffected by borrowing in this way.
What's more, it's clear that increasing numbers of brokers are pointing their clients in the direction of second charge loans. Figures from the Finance & Leasing Association show second-charge lending is on a significant upward trajectory, with the value of new agreements in October up by 55% on the same month in 2020, while the number of agreements are up by 43%.
This has been a trend for some time now, with expectations across the industry that loan levels will continue to grow in the months ahead.
'I don't do many seconds'
There will be some mortgage advisers who are incredibly comfortable with the second charge market. They handle cases regularly, they have good contacts at lenders across the market, and are well-placed to deal with any queries that come their way.
It would be wrong to assume that this is the case for all advisers, however. While second charge is becoming more suitable for an increasing number of borrowers, that doesn't mean all sorts of mortgage advisers necessarily have much experience or knowledge of the sector.
Advisers in this position might feel they only have two choices. Some might give it their best shot, contacting the lenders they work with in other areas to see if they can help or perhaps ringing around a couple of second charge-specific lenders. While this might mean the client at least getting the funds they needed, whether they get the most suitable deal for them is another matter entirely.
Others would recognise they were not in the best place to help, and so might feel compelled to pass up those potential second charge leads, advising the client to try somewhere else. This is obviously a missed opportunity, not only to help the client with their current finance need but also to secure their business in the future for other products which the adviser might be more comfortable and familiar with.
Partnerships make sense
Things don't have to work like this though. If second charge is not a sector you're particularly comfortable with – or even if it feels like it is but you want to be 100% sure you're giving best advice in this area - then it makes far more sense to partner with a firm that specialises in advising on these cases, so they can provide that client with the same standard of advice they would receive from you on perhaps a more traditional mortgage enquiry.
Second charge specialists like Pink Pig are in the ideal position to support mortgage advisers with these clients, as they have the detailed understanding of the criteria and products offered across the industry, as well as the relevant contacts at all of the key lenders to ensure that even those cases which are a little more complex can still get over the line.
In the new year therefore, as clients seek new solutions to their financial circumstances, make sure you have seconds within the toolkit and you have the strongest partnership you can have in place to make the most of the opportunity.