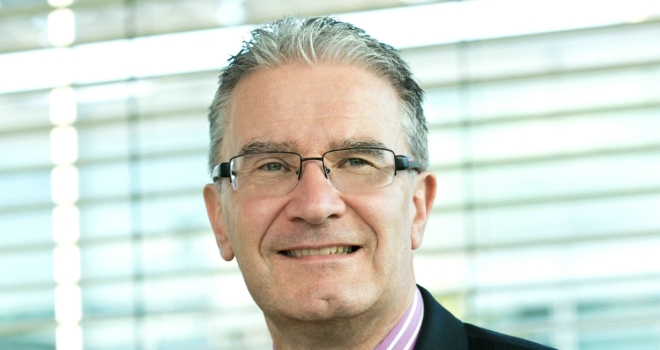 However, sometimes the stats simply don't lie; they simply confirm the underlying feeling within a marketplace and tell you all you need to know about how a sector is progressing and the work of the practitioners within it.
Take for instance, the recent figures released by the Bank of England – the Mortgage Lenders and Administrators Return stats – which will give you a very clear idea on a number of sectors but particularly around the high LTV mortgage market and the growing belief that lender appetite is not just easing off slightly but dropping significantly.
With all the media noise and debate generated by the Government's interventions in the buy-to-let sector, and by design its attempts to create a more level playing field between first-time buyers and buy-to-let landlords, one of the major deciding factors about how you get those first-timers in their homes appears to have been lost, or at least overlooked.
Regardless of how many landlords sell up, or how many potential investors decide not to invest in property because of the changes, those properties which may be freed up for first-timers require, firstly, deposits to be saved and put down, and secondly, lenders willing to offer the products that are so often in need by those buyers – namely higher LTV products.
Therefore, concentrating purely on diminishing the ability of buy-to-let landlords to purchase and hoping this helps bring more first-timers onto the ladder is highly unlikely to deliver the results the Government is seeking. Indeed, one might suggest that further erosion of first-time buyer housing supply has been created in the last three to four months as landlords 'rush to let' in order to purchase before the 31st March deadline and not pay the extra 3% stamp duty costs.
The over-riding point is that first-timers need a virtuous circle in order to purchase their first property, which involves being able to save that initial deposit – the Help to Buy ISA is going to help in that regard – and then find lenders willing and able to offer them the type of products they historically need. Unfortunately, while there has been progress on the former point, the availability of the latter appears to be going in the opposite direction.
The Bank of England MLAR stats for 2015 show this lack of progress and the backward steps being taken – all against a backdrop, and no doubt also influenced by, the end of the Help to Buy 2 scheme this year. To give you an idea of the scale of the pullback from high LTV lending (90-95% LTV) it has been revealed that in Q2 2015, this type of lending had a 3.3% share of the overall market, in Q3 this fell to 3.1%, and by the end of the year it had dropped back further to 3%, amounting to pretty close to a 10% drop in high LTV activity.
In a very true sense, while the launch of HTB2 and the months that followed, created a significant catalyst in the delivery and take-up of high LTV loans, by contrast with just over nine months left to go until it finishes, we appear to be heading towards a downward spiral all the way through to 2017 and, without some significant action, well beyond this.
It's why we are seeking greater clarity from the Treasury on how it is going to approach the end of HTB2. Next week's Budget might be too close but it is vitally important that by the time of the Autumn Statement we have a position which provides encouragement, not just to those lenders who have been involved in HTB to keep on lending in the high LTV space, but also to all those lenders who can contribute right across the board. To that end, clarity on the capital relief situation is a must as is delivering a smooth handover to the private mortgage insurance sector.
It's not being too dramatic to say that high LTV lending could fall off a cliff if these issues are not resolved. Currently, the statistics are showing a slide and, in order to deliver on its aims to get more first-time buyers purchasing property, there needs to be a major Governmental focus on moving them back in the other direction.