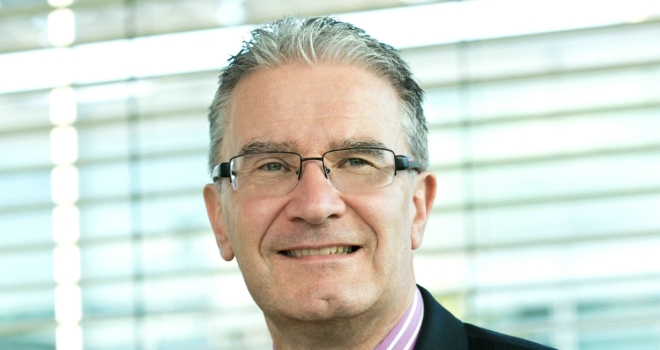 We're all acutely aware that true 100% LTV loans have essentially gone the way of the dodo during that time period, so a major lender moving back into this market wouldn't just be news, it would be highly significant news which might well raise eyebrows right across the entire sector but I sense would be something of a game-changer, particularly for first-time buyers. Indeed, I'd go so far to say that it would be the biggest mortgage-related news we have heard this year.
However, we should all have learnt by now, not to get ahead of ourselves because it doesn't take long to realise when you read the 'not-so small print' on this mortgage offering that the headline does not tell the whole story by a long chalk,
Indeed, while I wouldn't go as far as to suggest this is another case of high LTV smoke and mirrors, it is quite clearly not a 'pure' 100% LTV offering and, as is so often the case these days, comes with some major caveats and some considerable undertaking on the part of the mortgage borrower's family. Quelle surprise.
The first part to acknowledge is that this is a direct-to-consumer only offering, which perhaps tells you everything you need to know about the level of business Lloyds want to do. We're all acutely aware that over 75% of all mortgages now come through the intermediated channel, so this is in no way, a mass-market product.
Secondly, it's not a true 100% LTV mortgage. Indeed, it's really a 90% LTV loan because there's a requirement for a family member of the borrower to put at least 10% of the loan down as security in a Lloyds' savings account. Now, don't get me wrong, the interest rate on offer for that savings account is none too shabby at 2.5% over a three-year period, but of course it's reliant on the family member being able to come up with 10% of the value of the home and being willing to put that away for at least three years.
If they are, then it's potentially happy days for the borrower, because they don't have to put a deposit down and – as long as they can meet the affordability requirements of such a deal – they can use the money they would have needed for a deposit to do other things with, perhaps (if they're a first-time buyer) kitting out their new home.
And for the family member it might seem like a good option, especially if they do not want to hand over a large amount of money to their offspring, for example, with the likelihood perhaps being that they would never see this money again. Plus, of course, it's another product option available to borrowers/families which might help them get towards their first home in quicker time.
In that sense, it's perhaps a positive product option but there are a number of points to raise. Firstly, what about the lack of advice here? I recently read that many parents/grandparents don't take any advice when deciding on how to help children/grandchildren with a deposit/house purchase? And it also seems obvious to say that the borrower themselves – especially if they are considering a '100% LTV' mortgage – should really take independent advice, because there are far more options available than just offered here.
Secondly, does this product really help those who are struggling to fund their deposit and have no family support to call upon? Again, the answer has to be no. It may well help those who are already lucky enough to be able to see the 'manager' at the 'Bank of Mum & Dad' but everyone else will not be eligible for this product anyway. And, while it's a welcome new addition to the market, there are already lenders active in this space, although they may well be offering products which are more expensive.
So, clearly there are a number of pros and cons. My biggest worry – and it's one that I have mentioned before – is around the move towards family-support-type mortgages for first-timers, and nothing much else. Clearly, not everyone is lucky enough to be in such a position, and while 100% LTV loans may be beyond the pale for some, I suspect that – perhaps with a mortgage insurance element included – we could get to the upper echelons of potentially 95%/97.5% for those borrowers with no support to call upon. Providing of course they can match the affordability/eligibility criteria.
As an industry we need to acknowledge that the 'Bank of Mum and Dad' or other family member is not a crutch that everyone is able to lean on. Far from it. It's time to look at the need for higher LTV mortgages and seek to deliver them, without the additional caveats that appear so common nowadays. There is clearly a risk for lenders here, but carried out properly, that risk can be mitigated and we can certainly support more first-timers in this space.