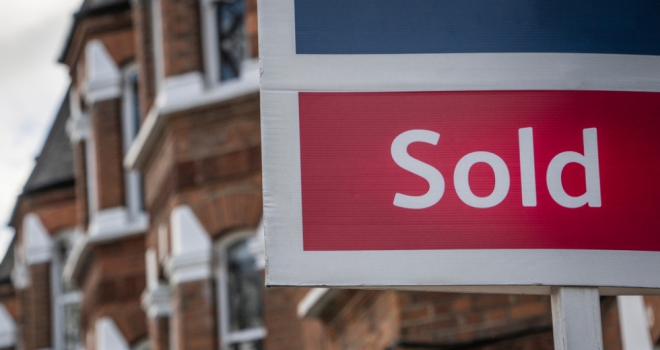 "The fact that transaction figures remain above pre-pandemic levels, will hopefully bring some confidence to the market."
The number of UK residential transactions was 94,690 in June, 9% lower than June 2022 but 28% higher than May, according to the latest figures from HMRC.
On a seasonally adjusted basis transactions totalled 85,870, 15% lower than June 2022 and 6% higher than May 2023.
Vikki Jefferies, propositions director at Primis, said: "The fact that transaction figures remain above pre-pandemic levels, will hopefully bring some confidence to the market. While higher borrowing costs and the ongoing cost-of-living crisis clearly continue to weigh on the market, brokers are still seeing a steady stream of activity as first time buyers and home movers try to overcome affordability challenges.

"We are also seeing increased refinancing activity, as borrowers look to secure the best deal they can in light of the news that interest rates may increase further this year. In the same vein, potential second time purchasers will be considering all of their options. For example, they may consider taking out a further advance, while keeping the existing portion of their mortgage at the old rate. This could be a more suitable option than paying an early repayment charge and looking for another mortgage.

"Given there is plenty of activity in the pipeline, brokers should look to tap into sources of training and support, such as mortgage networks, which will allow them to best support consumers during this challenging period."
Clare Beardmore, director at Legal & General Mortgage Club, commented: "Today's data reflects a rise in overall property transactions. Of course, this does indicate a correction to the strong market we saw before the pandemic, but it may also show that buyers are putting their plans on hold in the hope of more favourable conditions. The UK housing market has a proven track record of weathering strong headwinds, but borrowers will need ample reassurance that rising interest rates and the cost-of-living crisis are not going to slam the shutters closed for first-time buyers or those who are moving home.

"Volatility is concerning for borrowers, and so advisers have a crucial part to play in helping them steer a path through the complexities of the current market. While affordability remains a key barrier for first-time buyers, they are still making huge strides, taking advantage of slower house price growth and financial support from the 'Bank of Family' to step onto the ladder. With this in mind, the value of expert and bespoke guidance cannot be underestimated."
Anna Clare Harper, CEO of sustainable investment adviser GreenResi, added: "Transactions are a useful indicator of the health of the market, since they illustrate the strength of demand.

"The monthly figures indicate some hope, while the slowdown in transactions from last year is a direct result of increased interest rates, which have stretched housing affordability.
"Higher interest rates impact those who already own a property: many are facing double or triple their previous housing costs. Meanwhile, potential buyers reliant on bank finance are no longer willing or able to pay prices accepted in 2022. Only cash purchasers are not directly affected.
"Homeowners and investors alike are affected. Investors we are working with are purchasing at 20-30% below peak 2022 market values, and only those who need to sell in this market are selling.
"However, it is worth noting that this is a price correction and slowdown in demand follows a mini bubble caused by Covid and stamp duty reductions, which created double digit house price growth for much of the last three years. As a result, it is a time for homeowners and investors to review their affordability and mortgage terms and plan for the future, but not a time to panic."