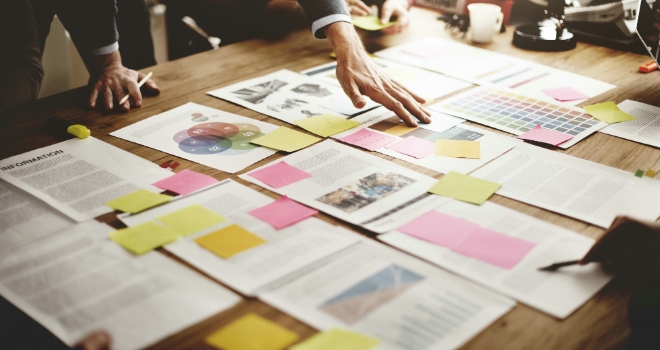 "The FCA has a specific focus on the role the regulatory framework plays in reducing barriers to intergenerational engagement with their finances."
FCA has opened a new debate on intergenerational finance, discussing how the industry and regulators should respond to demographic change.
The discussion paper will explore the changing financial needs of consumers from three different age groups: Baby Boomers, Generation X and Millennials.
The FCA is posing a series of questions on what it and the financial services industry could do better to meet changing consumer needs.
The paper includes analysis of the ONS Wealth and Assets Survey, looking at how wealth levels of people of the same age changed between 2006/08 and 2014/16. For an individual aged 40 to 50, total wealth was less than that compared to individuals of the same age 10 years earlier. This contrasted with individuals around retirement age – an individual aged 60 to 70 had significantly more in real terms.
To develop new regulation, the FCA says it needs to understand the specific challenges these age groups are facing.
The FCA says it wants to encourage regulators, Government, firms and others to contribute to the debate on how best to meet these often very different financial needs.
The regulator said it could then adapt its regulatory approach as required.
Christopher Woolard, executive director of strategy and competition at the FCA, said: "From Baby boomers to Generation X to Millennials - everyone's financial needs and circumstances are evolving. It is clear each generation will have its own challenges.
"With this paper, the FCA has a specific focus on the role the regulatory framework plays in reducing barriers to intergenerational engagement with their finances.
"Now is the time to step back, consider and understand how these needs are evolving and challenge assumptions about consumer needs in the context of different intergenerational factors."
Steven Cameron, pensions director at Aegon, commented: "There is a growing awareness of the varying wealth profiles and financial challenges faced by different generations be they Baby Boomers, Generation X or Millennials. Both socio-economic and demographic trends have led to significant change over the last 10 or 20 years, meaning individuals across the age bands can have very different attitudes towards, and needs from, financial services.
"It's essential that Government policies fully reflect these age differences and that all policy areas not only meet the needs of each generation but deliver intergenerational fairness. This is particularly important in areas such as pensions, social care and housing, where the financial services industry has a key role to play in supporting individuals with their financial planning. As our population ages, attitudes towards retirement are becoming more flexible, while the financial challenges of funding social care will continue to grow, making this a priority.
"Looking forward, we should be looking at what more can be done to reflect changing wealth patterns and financial challenges. Within this, an area of growing interest is how financial advisers can help people share family wealth between generations."
Rachael Griffin, tax and financial planning expert at Quilter, added: "Today's paper from the regulator feels like a landmark moment in the debate around intergenerational wealth inequality. The Financial Conduct Authority has marked the financial divide between millennials, baby boomers, and generation X as one of its key priorities and is now putting concerted effort into delivering on that priority. This is the first time in recent memory the authority has placed intergenerational issues front and centre of its plans and challenged the industry to do more on this issue.
"The mortgage market is an obvious candidate for creating a practical plan. Rising house prices have precluded many people from the housing market and that means that even those than can get on the ladder are doing so much later in life. We have already seen lots of government policy measures to try and address this, including things like the Lifetime ISA and Help to Buy, but the issue still persists. The question now is whether regulation of the mortgage market can be reformed to unlock lending for those that need it, both when they are trying to get on the ladder, but also when they want to realise equity in their home in later life. Likewise, when it comes to funding social care for older generations, we have seen politicians fail to come up with effective answers, but there may be an opportunity for the FCA and the industry to identify ways to better support later life care funding despite the procrastination in government.
"There will be questions about whether the financial services sectors is entitled to address these issues. After all, many of the financial challenges faced across each generation are rooted in the financial crisis. With that in mind, it is really important to recognise that there are both opportunities and limitations here. The financial services regulator cannot change government policy on social care funding, alter its tax policies, or build more houses. But it might be able to identify areas where small changes in the regulation of the financial could unlock new opportunities to support every generation to manage their own financial challenges. At the same time, government policy will be required to address some issues that the industry cannot fix on its own."