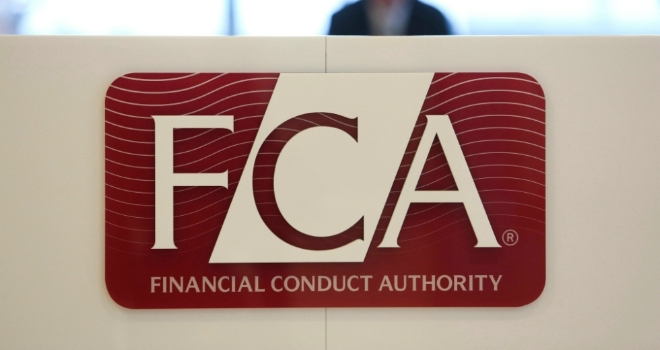 "Despite extensive action taken by UK Authorities, a no-deal exit could have consequences for the UK financial system"
In a letter to the Treasury Committee, FCA chief executive Andrew Bailey said that a 'no deal' Brexit would "create significant challenges and risks" in terms of firms' readiness and potential market disruption.
Bailey said the government's draft Withdrawal Agreement "provides benefits by removing cliff-edge risks", but also presents challenges as there is a risk the UK will be subject to new rules where it has not participated in decisions around their creation.
Bailey also warned that although the FCA has worked to mitigate the risks of an abrupt exit from the EU, there remain "significant risks" to its objectives which it "cannot at this time commit to mitigate", in large part because of a dependence on EU authorities to take actions "which so far has not happened".
Earlier this year, the Treasury Select Committee asked the FCA to give an assessment of the impact the UK's exit from the European Union.
In the FCA's assessment, published today, the regulator admitted that it "will be difficult, ahead of March 2019, for financial companies on their own to mitigate fully the risks of disruption to households and businesses".
Under a no-deal Brexit, the FCA warned that firms would be unable to undertake cross border business "without having to physically establish themselves in the relevant jurisdiction or meet additional local authorisation requirements".
Consumers could be affected, the FCA said, if firms are unable to continue providing services or indirectly as a result of wider economic or market disruption, including the loss of passporting rights.
The assessment also warned that market fragmentation could have a harmful impact on financial services markets more widely, through reduced competition and increased costs for consumers in both the EEA and UK.
The FCA added that there is still a risk EU or Member State rules may prevent UK insurance companies collecting premiums from, or paying claims to, their 38 million policyholders in the EU.
For smaller UK firms, or those with less EEA business, the FCA believes that establishing a cross border presence may be a less viable option post-Brexit.
The FCA concluded: "Ultimately, the impact of a no-deal scenario greatly depends on the extent to which the UK and EU can continue to cooperate and take action together to minimise disruption.
"Despite extensive action taken by UK Authorities, a no-deal exit could have consequences for the UK financial system given the short remaining timeframes to develop and execute mitigating actions.
"Some firms may not be able to fully implement their contingency plans ahead of March 2019, which could cause disruption to markets and clients. There are also operational risks associated with such plans, as well as risks that clients may not be treated fairly, or appropriately informed of the impact of firms' plans on the services they receive. Overall this may result in market disruption which, taken together with impacts on the sector arising from wider disruption in the economy, may affect the financial system and our markets.
"Taking all the above into account and without further action from the EU, the downside risks of no deal on the FCA's objectives remain significant and particularly if a wider economic shock were to exacerbate market disruption leading to declines in asset prices and wider disruption."