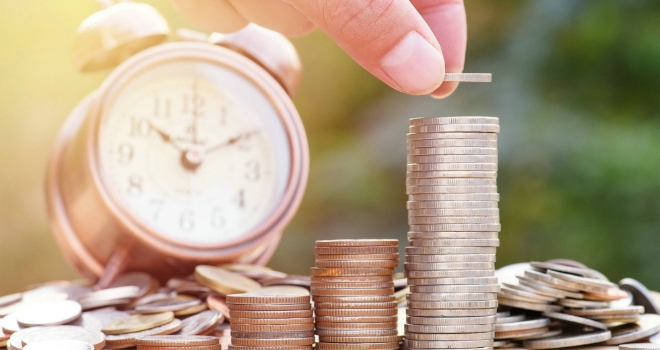 The report, which covers the number of pension plans accessed and the method, also shows that annuity purchases have continued to decline, down 13% in the 2020/21 period. The number of people withdrawing their entire pot at first time of access was also down by 9%, with 9 out of 10 of those being for pot sizes under £30,000.
Between April-September last year, 289,437 pension pots were accessed which was 19% lower than in the same period of 2019. However, in the subsequent six months the number of pots being accessed was 306,643 which was just 3% lower than the previous year.
A third of plans - 33% - accessed for the first time during the 2020/21 period covered by the report were accessed by those who took regulated pensions advice. This is a decline of 3% on the 2019/20 period.
Stephen Lowe, group communications director at Just Group, said:
"The first half of each tax year is usually the busiest for pension access so such a steep drop shows people putting plans on hold, before a rebound back to a nearer normal level in the second six months.
"The proportion of people fully withdrawing their pensions rose to 60% during the first half but then fell back to around 55% which is more typical. We are seeing the rate of withdrawal from income drawdown pots continue to creep higher with the proportion taking 8% or more from their pots each year 43% during 2020-21 compared to 40% the previous year.
"It does raise concerns about sustainability of income with nearly three-quarters of drawdown pots (74%) being withdrawn at 4% or more a year.
"Finally, we have seen the proportion of pots accessed with advice slip again to around one-third and no growth in the proportion taking pensions guidance, a key consumer protection against poor decisions and scams.
"That is worrying because it shows that efforts by the government and regulator to increase use of the free, impartial and independent Pension Wise service are not moving the needle in the right direction and we remain lightyears away from guidance becoming the 'norm' for people accessing pots."

Andrew Tully, technical director at Canada Life, commented:
"Today's data shows a decline in activity over the last year as people have clearly been paralysed by the pandemic, with many opting to wait for a calmer year before making any long-term decisions around their retirement income. We can see evidence of this in the number of pension plans which have been accessed dropping by 12% and the number of annuities purchased falling by 13%.
"Many people who have opted to make regular withdrawals from their pensions do so at a rate of 8% or more and it is the most popular withdrawal rate for all pot sizes up to £250,000. While for some, this may be a deliberate strategy to deplete pots in a specific time-horizon if they have other assets to fall back on. For others, this may mean they run out of money in the years to come.

"Increased regulatory scrutiny on DB to DC transfers is clearly having the desired effect as activity is down by 25%. Advisers have been stepping away from this market for a number of reasons but we know consumer demand is still there. While this is a significant financial decision and it's important the right regulations are in place to protect consumers, we need to be careful that we don't leave people unable to get advice as the decision to transfer will be the right one for some people.
"While annuity sales are still down we can see an increasing number people are choosing to purchase one later in life. Perhaps following a hybrid approach of starting with drawdown then gradually de-risking to an annuity. This makes sense as annuity rates improve as we age due to life expectancy and declining health."