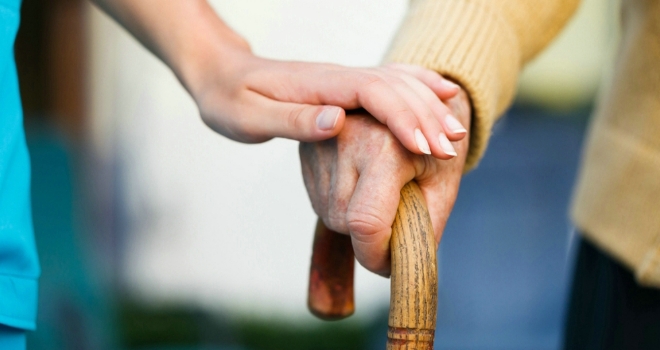 "Zurich found just one in five (21%) people who have moved into drawdown since the pension reforms have registered an LPA. "
Four in five retirees (79%) using the new pension freedoms to manage their retirement savings face a potential 'later-life financial crisis' as they have not yet set up a Lasting Power of Attorney (LPA), a report from Zurich warns.
More than 345,000 retirees using income drawdown to fund their retirement have not yet given a family member or friend the legal authority to make decisions on their behalf if they no longer can. The financial planning blind spot could prevent an individual trusted by the retiree from immediately stepping in to help them manage their affairs should they suddenly fall ill or lose mental capacity. Without an LPA in place, even next-of-kin would be forced to apply to the Courts to take charge of a relative's finances.
The findings highlight the scale of an issue which has emerged since the Government scrapped rules compelling people to buy an annuity at retirement. Twice as many people are now choosing drawdown over annuities, giving them the responsibility of managing their income in retirement. If the gap continues to grow at the current rate, Zurich estimates it could leave 1.7 million retirees at risk by 2025.
Alistair Wilson, a savings expert at Zurich, said:
"Registering an LPA has become even more important since the pension reforms. Thousands of people are now making complex decisions on their pension into old age, when the risk of developing a sudden illness or condition such as dementia increases. Despite this, many are unprepared for a sudden health shock or a decline in their mental abilities. The time to set up an LPA is well before you need it, and pension providers should be highlighting this to their customers.
"With more and more people moving into drawdown, this is creating a ticking time bomb that could leave thousands of people facing a potential later-life financial crisis. It is vital that people plan for a time when managing their pension might become hard, or even impossible, and speaking to a financial adviser is one of the best ways to do this."
According to the Alzheimer's Society, there are currently 850,000 people in the UK living with dementia. This could increase to over one million by 2025, and potentially double to two million by 2051. However, Zurich found just one in five (21%) people who have moved into drawdown since the pension reforms have registered an LPA.
The study found that people with a financial adviser were almost four times more likely to have an LPA than those who had not sought advice (66% vs 17%).
Harriet Hill, Programme Partnerships Officer at Alzheimer's Society said:
"An LPA can be a very important part of advance planning for a time when a person will not be able to make certain decisions for themselves. It allows the person to choose someone they trust to make those decisions in their best interests. This can be re-assuring and making an LPA can start discussions with family or others about what the person wants to happen in the future. We need to get to the stage where a LPA is taken out as a standard practice, with financial services advising people to do this as early as possible.
"The stigma around the LPA, as with dementia, is compounded by its links to mental capacity. People are reluctant to consider a future where they may not be able to make their own decisions due to the connotations they associate with this. In cases where LPAs are not in place, assets and equity may be lost, or those in a vulnerable position may be forced to make decisions they are no longer able to make."