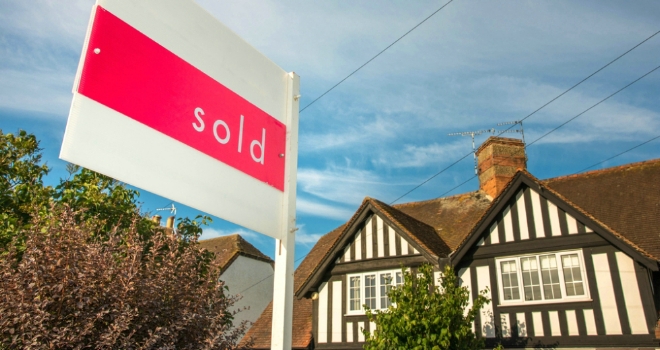 "The data indicates that there has been more to be positive about in 2023 than many thought there would be at this time last year."
Average new seller asking prices have dropped by 1.7% this month to £362,143, according to the latest data from Rightmove.
Asking prices usually drop at this time of year, as sellers price more competitively to attract buyers in the lead-up to Christmas. However, this year's November drop is the largest in five years, indicating that new sellers are also increasingly adopting more realistic price expectations from the outset of marketing to tempt potential buyers to act.
As we approach the end of 2023, Rightmove says key indicators point to a market that "while challenging, has been more positive than many predicted".
Despite the turbulent end to 2022, the year to date has been better than many expected. Asking prices have eased from the levels seen during the pandemic markets, where many sales went to best and final bids. However, new seller asking prices are now just 3% behind May's peak and this relatively small fall in asking prices, coupled with stable numbers of new properties coming to the market each month, are strong indicators that forced sales are not widespread.
The number of sales being agreed is now 10% below the same period in 2019, improving from being 15% below 2019's level last month. The pandemic-driven stock shortage also now appears to be over, with the number of available homes for sale now just 1% behind this time in 2019.
However, these are averages across Great Britain, and in the current very price-sensitive market some areas and sectors are faring better than others during this period of pricing transition. The number of sales being agreed in the smallest homes sector (studio, one, and two-bed properties) is just 7% lower than 2019's level, compared to the largest homes sector (four-bed detached houses and all five-bed plus properties), where agreed sales are 14% behind 2019. Meanwhile, there are yearly price declines in the Midlands and all Southern regions, however the more affordable areas of Wales, Scotland and the North of England have seen asking price rises, as the changed market conditions affect local housing markets in different ways.
Tim Bannister, Rightmove's director of property, said: "We'd expect to see a drop in new seller asking prices in the last couple of months of the year, as serious sellers start to separate themselves from discretionary sellers and cut through the Christmas noise with an attractive price to secure a buyer. However, the larger than usual drop this month signals that among the usual pricing seasonality, we are starting to see more new sellers heed their agents' advice and come to market with more enticing prices to stand out from their over-optimistic competition. Buyers are still out there, but for many their affordability is much reduced due to higher mortgage rates. It now looks like more sellers are understanding Rightmove's research; that the chances of securing a buyer are much greater if they price right the first time, rather than over-pricing and reducing their price later.
"This year has brought many new challenges for buyers, sellers and agents to navigate. While there have been many twists and turns, and there are still seven weeks left of the year, the data indicates that there has been more to be positive about in 2023 than many thought there would be at this time last year. The upcoming Autumn Statement will now set the tone heading into 2024, particularly if there are any major policy announcements. We hope that the government has considered the impact on the market of any new policies, and that any measures introduced help as many movers as possible. An announcement as limited as a mortgage guarantee scheme renewal would be a missed opportunity to provide some support to movers, particularly first-time buyers."