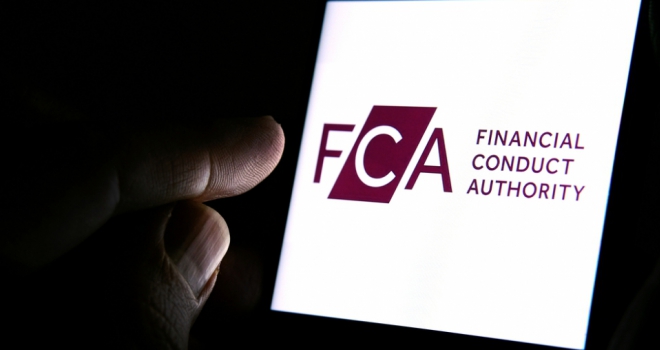 "For advisers, this not only means monitoring their customer interactions, but providing detailed records of these interactions"
All of us are likely to find ourselves in vulnerable circumstances at some point in our lives. Results from the FCA's Financial Lives Survey show that almost half of the UK's population currently display characteristics of vulnerability.
Despite the FCA's previous guidance for firms to treat customers with characteristics of vulnerability fairly, arguably there has been no real 'stick' to ensure appropriate action.
That's all changing now. The FCA's new Consumer Duty regulations places emphasis on the responsibilities of regulated firms to understand the changing pressures on consumers. Consumer Duty not only requires organisations to take appropriate precautions to avoid unnecessary foreseeable harm, but also to provide objective and consistent evidence of their efforts.
Why the time is now
Not everyone is prepared for the impact of these changes. Many advisers believe that the new measures will have a minimal effect on their current working processes, feeling safe in the knowledge that they're already doing much of what's expected of them. They interact with each customer, accommodate for their needs, and amend their service for individuals. But the new Consumer Duty doesn't only require a more considerate approach to customer service – it also demands evidence, and the traditional methods do not produce the objective consistent records and management information the FCA requires.
For advisers, this not only means monitoring their customer interactions, but providing detailed records of these interactions, including the means by which vulnerability was assessed, and what actions were recommended or taken. The FCA's approach aims to limit the number of cases that fall through the cracks, and when it comes to vulnerability, every case is unique.
In a recent 'Dear CEO' letter, Sheldon Mills, Executive Director at the FCA, expressed the urgency of the task: "Our expectations in this letter are based on our existing principles, rules and guidance, which we are applying to ensure that firms act in their customers' interests. Later this year, we will finalise any rules in relation to the Consumer Duty, but we are not waiting for the Duty to come in before we act to improve consumer outcomes."
This statement compels both advisers and providers to take action now, and there is a long way still to go. Traditional working processes will have to change, and those who do not start implementing changes could find themselves catching the attention of the FCA.
Identifying Vulnerability
The need for action does not negate the difficulties of the challenge, however. Vulnerability is complex and often intangible.
Vulnerability affects us all in different ways. Circumstances change, life events knock us sideways, and people are often hesitant or unable to disclose this information to their service providers. Many advisers and providers also lack the necessary procedures to record reported vulnerabilities, and many individuals are forced to explain their circumstances over and over again to multiple people and organisations, which can be incredibly distressing for them.
Collaboration is critical when it comes to identifying vulnerability, and the Consumer Duty is challenging all firms to come up with solutions to these problems – first with identification, then with the objective monitoring of these customer interactions in a consistent and structured way. The next step will be to assess how to offer help to those who need it as well as ensuring they are the right levels of support – and this can be highly complex.
This is where services focused on enabling firms to address vulnerability, like the Vulnerability Registration Service (VRS), can provide not only insight into who is vulnerable right now, but also a powerful step towards demonstrating due diligence. Additionally, tools like MorganAsh's MARS, designed specifically to help advisers meet and demonstrate compliance with FCA's requirements, can enable simple, consistent assessments, understanding, rating and tracking of characteristics of vulnerability. It can also help to determine next steps for those with vulnerabilities.
Take action
Change needs to happen across the board to ensure the vulnerable are protected, and there are clear steps that you can take right now:
- Many advisers already carry out annual or regular customer reviews. This is a perfect opportunity to bring in vulnerability processes that reveal indicators of vulnerability.
- There are already some valuable resources in existence. Over the last few years organisations have come into being specifically to help identify those individuals that are vulnerable right now. A key, and quite unique one, is the Vulnerability Registration Service.
- One change that is needed will be to review every single step of engagement and be able to evidence this to auditors. This means consistent objective assessments, understanding, rating and tracking of characteristics of vulnerability, and this is where tools like MorganAsh's MARS is able to help.
To make it easy for advisers and providers, MorganAsh and VRS have integrated VRS into the MARS tool so every consumer in MARS is checked against the VRS database. Users can use the MARS tool online without any IT integration or build API's to VRS if they prefer to have their own integrations.
There is no single method of ensuring the right outcomes for vulnerable customers, but there is a balance that can be achieved. It demands a fine-grained approach, and advisers will play a crucial role in this. They hold a unique position and will be able to utilise their ongoing customer relationships to uncover key information that will help prevent unnecessary harm to vulnerable customers. Advisers will be on the Consumer Duty frontline and time will tell if they can rise to the challenge.