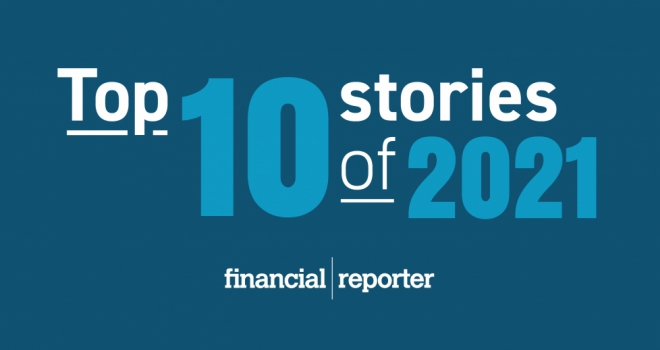 To leave 2021 with a bang, we've rounded up your top 10 stories from this year - what news had you reading, commenting and sharing in droves this year?
10. Recent interest-only court cases decide in favour of brokers
Back in May, The Association of Mortgage Intermediaries highlighted a series of recent legal claims against brokers relating to interest-only mortgages sold between 2004 and 2007.
Three cases ruled in favour of brokers, finding that the claimants must have had sufficient understanding of the advice given to them to understand their mortgage terms and the interest-only repayment vehicle.
In a case against SPF Private Clients, the Judge found that the warnings provided in the mortgage offers and statements "are sufficient to give the claimants constructive knowledge for the purposes of limitation".
The AMI said that the cases had proved "very expensive to defend" and has been a factor in escalating PII excesses and premiums.
9. Economic secretary opposes mortgage prisoner amendments including SVR cap
2021 kicked off with a less positive outcome as economic secretary to the treasury, John Glen, opposed all three mortgage prisoner amendments to the Financial Services Bill.
The changes aimed to assist mortgage prisoners by introducing a cap to standard variable rates on closed book cases, bring vulture funds under FCA supervision, and require mortgage customers to give their consent before their mortgage is transferred to an inactive or unregulated new lender.
During the debate, John Glen said that extending the FCA's regulatory perimeter would "have little impact on consumer outcomes", would "risk a number of unintended consequences and would be disproportionate to support a small number of borrowers".
MPs later voted against the interest rate cap for mortgage prisoners in Parliament.
8. House price affordability at its worst in a decade
Unsurprising news in February, as research by estate agent Benham and Reeves found that affordability across the UK property market was at its worst in 10 years, with the average house price to income ratio at its highest levels since 2011.
Although strong wage growth resulted in the average net salary hitting £25,123, soaring house prices pushed the affordability ratio up to 9.94. This means that house prices are now ten times the average salary and a minimum of one's year's salary would be needed for the average deposit.
7. Government announces £3 billion repayment to underpaid women on state pensions
In March, alongside the Government's Budget documents, the OBR published its "economic and fiscal outlook" which included updates on under-paid state pensions going back nearly two decades.
The document states: "DWP has also identified underpayments of state pension relating to entitlements for certain married people, widows and over-80s back to 1992. Our forecast reflects an initial estimate that it will cost around £3 billion over the six years to 2025-26 to address these underpayments, with costs peaking at £0.7 billion in 2021-22."
A year earlier, former pensions minister Steve Webb tabled an FOI inquiry to DWP which revealed large numbers of women were getting state pensions below the expected rate, and subsequent campaigning revealed other groups of women including widows and the over 80s who may also have been affected.
6. Barclays launches its 95% Mortgage Guarantee Scheme products
In April, Barclays launched their Government-backed Mortgage Guarantee Scheme products.
The scheme, announced by the Government during the March Budget, allows both first-time buyers and current homeowners to purchase properties up to £600,000 with a 5% deposit.
A Barclays spokesperson said: "We are looking forward to supporting customers in their next steps as homeowners with the launch of two new 95% LTV products. These products are available under the Government's Mortgage Guarantee Scheme and are open for applications from Monday."
5. Government launches First Homes scheme with 30% discount for first-time buyers
Another Government initiative grabbed headlines in June, with the First Homes Scheme aiming to help local first-time buyers onto the property ladder by offering homes at a discount of at least 30% compared to the market price.
High-street lenders Halifax and Nationwide Building Society, along with local building societies and community lenders, announced that they will be offering high loan-to-value mortgages against First Homes to support the roll-out of the scheme.
4. Government to remedy public pensions after landmark ruling
Back in February, HM Treasury responded to the 'McCloud' judgment on age discrimination in public sector pension reform.
The key issue was how to address the age discrimination inherent in the way the latest round of public sector pension reforms were implemented. In particular, workers below a certain age were automatically moved to a new pension scheme but those closer to retirement were able to stay in the old legacy arrangements. This approach was ruled unlawful by the courts and in response the government has been consulting on how best to address this.
The Treasury announced that it will be implementing a 'Deferred Choice Underpin'. However, this means that members of these schemes will not know for certain what rules will apply to their pension until they retire. They will receive forecasts of their pension based on their legacy scheme, but their final pension may turn out to be different if the alternative scheme would have been better.
Former pensions minister Steve Webb said that schemes will now face a "huge communications challenge" in ensuring that members understand the calculations and can verify them, and to make sure that this new complexity does not lead public servants to become disengaged from their pensions.
3. Government launches 95% LTV Help to Build mortgage scheme
Another first-time buyer scheme dominated headlines in April, this time the new Help to Build initiative which allows people to custom build a new home with just a 5% deposit alongside a Government-backed equity loan, similar to the Help to Buy scheme.
As part of the Government's self-build 'Action Plan', it also announced funding for local authorities to develop public land for custom and self-build housing, alongside a review into how delivery of custom and self-build housing can be increased and accelerated.
2. MPs to discuss stamp duty holiday today, but will it be extended?
Unsurprisingly, speculation around stamp duty was one of our top themes in 2021 as rumours swirled that the government could extend the holiday beyond 31st March. We now know that the stamp duty holiday was extended, finally ending on 30th September after being phased out over the summer. The topic of stamp duty dominated our most read stories across 2021, but this speculative headline was our most popular article of the year, bar one!
1. Government introduces first leasehold reforms
The most-read news story on Financial Reporter in 2021 was the long-awaited Government leasehold reforms, announced just seven days into the year.
Under the plans, millions of leaseholders will be given the right to extend their lease by a maximum term of 990 years at zero ground rent.
The changes will mean that any leaseholder who chooses to extend their lease on their home will no longer pay any ground rent to the freeholder. For some leaseholders, the changes could save them tens of thousands of pounds.
The package of measures also included abolishing prohibitive costs like 'marriage value' and set the calculation rates to ensure this is fairer, cheaper and more transparent.
Speaking at the time, Housing Secretary Robert Jenrick said: "Across the country people are struggling to realise the dream of owning their own home but find the reality of being a leaseholder far too bureaucratic, burdensome and expensive.
"We want to reinforce the security that home ownership brings by changing forever the way we own homes and end some of the worst practices faced by homeowners.
"These reforms provide fairness for 4.5 million leaseholders and chart a course to a new system altogether."