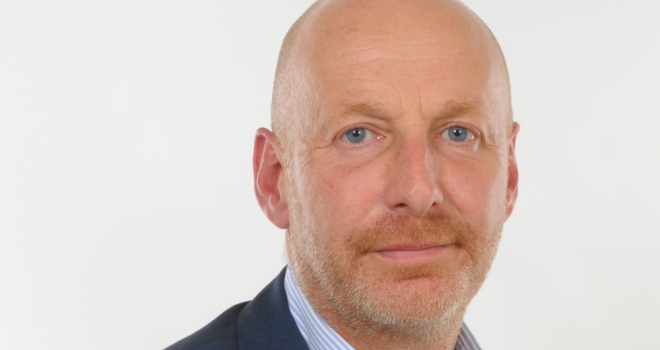 "Specifically in the buy-to-let sector, I envisage another busy year, albeit one where remortgage activity will provide the bulk of the business."
Of course, the housing market was spared a lot of what was inflicted upon other sectors of industry, which resulted in a very strong three-quarters of the year, and a slight drop-off in quarter four, mostly due (I suspect) to professionals being somewhat exhausted by the level of activity during the first nine months.
However, ever the optimist, I see some considerable blue skies for the mortgage market during the year ahead, and specifically in the buy-to-let sector, I envisage another busy year, albeit one where remortgage activity will provide the bulk of the business.
Recent prediction figures from UK Finance reinforce that over a two-year horizon with the anticipation being that 2022 and 2023 will see the pre-eminence of remortgage activity.
Why might that be? Well, as a number of commentators have already outlined, many landlords will be coming off five-year fixes which should provide a steady stream of business.
And, while some landlords in this position will be opting for like-for-like in terms of their lending requirements, the professional landlord community is nothing if not astute in terms of weighing up capital gains over the past few years, recognising the cheapness of current mortgage pricing, and then gearing up against their existing assets in order to add to portfolios.
Over the last few years, a number of buy-to-let lenders have provided product transfer options for their existing landlord customers in order to keep them on their books, but I believe that a significant amount of what might have been PT business in previous years, will actually be looking for a remortgage home this year, because landlords will want to tap into the increased equity within their properties.
Look at all the latest house price indices and you will see some large double-digit growth in values over the last year alone. In some areas of the country, house price inflation reached 15%, and as mentioned, landlords will be in tune with this increase and be looking for remortgage products in order to secure the deposits they want for new purchases.
Many people have called the death of the buy-to-let sector countless times, but those who are active in it, know exactly what is driving demand and why it continues to remain a strong investment. There is no discernable social housing policy to speak of, and the PRS is often left to do the bulk of the heavy lifting in providing the properties that people need to live in. That has not changed for some time and is unlikely to change in the future either.
Add in a highly-competitive lending landscape, ultra-competitive pricing, far more options for complex buy-to-let particularly when it comes to portfolio landlords and the limited company vehicles they tend to use to house their properties, and you can understand why buy-to-let retains its allure for landlords.
This clearly presents a strong advice message for the intermediary community who, of course, are responsible for the lion's share of product distribution, and who can make the lives of their landlord clients that much easier. When the market is so competitive, with growing options for the most diverse wants and needs, why wouldn't you use a professional adviser to get you to the right financial destination?
So, while the here and now is our bread and butter, the future for our sector – and advisers' position within it – is very bright indeed. Keep banging the drum for what you offer, the protections you afford clients, and the market access you deliver. As a specialist in this sector, we will continue to provide considerable support, and we will have plenty to say and do during the year ahead – it promises to be an exciting one all round.