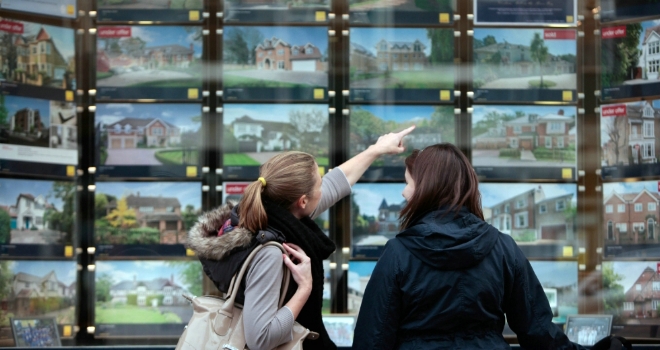 "Professional, personal mortgage advice plays a key role in guiding first-time buyers through their journey to homeownership."
The list of questions which baffled first-time buyers include 'should I offer less than the advertised house price?' and 'how much deposit will I need?' followed by 'how long does my mortgage offer last for?'.
Research commissioned by Skipton Building Society of 2,000 homeowners found 54% of people were confused about the whole buying process. And of these, eight in 10 felt too embarrassed to ask things like 'what is stamp duty?' and 'when do I need to pay everyone for the work?'.
Those new to the intricacies of property purchase also wanted to ask, 'how do I choose a solicitor?', 'what surveys do I need?' and 'how much can I afford?'.
60% of homeowners admitted they felt overwhelmed when talking to the likes of estate agents, solicitors, and mortgage advisers, and 68% were worried about looking stupid in front of the professionals.
The research found that many first-time buyers went to great lengths to understand what was happening, with 68% spending hours researching the process.
For those who sought help, 44% went to professionals such as mortgage brokers or advisers, while the same percentage relied on the internet.
Perhaps unsurprisingly, almost eight in 10 adults polled wished the home buying process was simpler, and just under half are put off moving again due to how complicated and confusing they found things first time around.
The Society says that enabling brokers to fully understand what is really puzzling their first-time buyer clients will help them to put their mind at ease. By brokers raising these topics first and giving the answers to the questions that first-time buyers really want to know will help their clients become much more confident when starting their home buying journey.
Rachael Hunnisett, national accounts and new build lead at Skipton Building Society, said: "Professional, personal mortgage advice plays a key role in guiding first-time buyers through their journey to homeownership. Buying a first home can be a daunting and stressful process, all-be-it an exciting one too!
"As mortgage professionals we have a duty to make sure our customers clearly understand each step of the process. As a lender, at Skipton we aim to support this by equipping brokers with the tools we have available to cut through the jargon and keep things simple, that's why we have produced this handy guide and partnered with Babble to help eliminate confusion, and give first time buyers the confidence to speak about the house buying process."