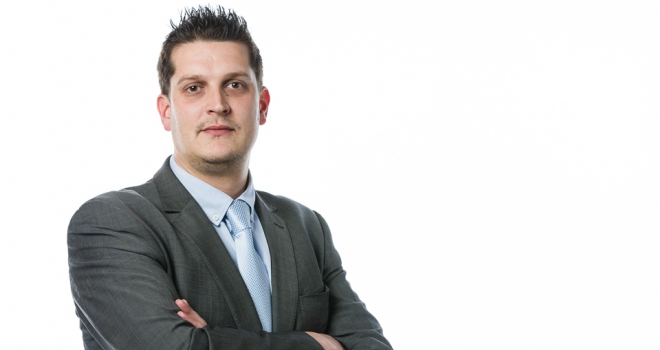 "The platform was built for a specific purpose by people and supported by experience which really does highlight how technology can be both a people and information business."
This is not just from a pure IT perspective but also from the management team through to the support staff who are always on hand to ensure that clients and customers are able to access and benefit from an array of tools at their disposal.
It's been said many times but, generally speaking, the financial services sector has been fortunate to navigate the pandemic in a highly positive manner. Business volumes have risen in many areas which is in stark contrast to other sectors who have really struggled. Technology has obviously played a huge role within this but so have people. A fact which was reflected in research from the Association of Professional Staffing Companies (APSCo), the trade association for the recruitment sector, which outlined that recruitment within the financial services sector in England and Wales reached record highs in 2021, with nearly 80,000 vacancies posted and continued growth expected.
The data, provided by business intelligence specialist Vacancysoft, revealed that London holds the majority of vacancies in the financial services arena, accounting for 57.5% of all job listings, with a record-breaking 5,160 published in October alone. However, the South East is said to be experiencing faster growth, showing an increase of 0.8 percentage points, causing London's share of vacancies to fall by 1.6 percentage points. Meanwhile, the West Midlands experienced the slowest growth with the region's share of vacancies falling by 0.9 percentage points.
Reverting back to my original point – and one of the main reasons why this particular research grabbed my attention - IT professionals dominated the hiring landscape within financial services, accounting for 33% of all vacancies. This is in keeping with the widely documented IT skills shortages which are hampering employers' ability to source talent. Banking specialists were the second most sought after, seeing a 96.9% increase over the last year, while vacancies for consultants were the fastest-growing, with current volumes exceeding last year's totals by 30%.
Successful recruitment remains an ongoing challenge for all businesses and this is increasingly evident when it comes to finding the right skill-set for tech-based companies, especially when combined with strong financial services experience. Although this doesn't always have to go hand-in-hand, it certainly helps.
Taking a short trip down memory lane for a moment, OMS will be five years old this year but the idea and initial concept stems much further back in time. We are a tech business built on intermediary experience and the platform was originally developed by working alongside mortgage advisers, observing how they operated and noting how admin and processing requirements could be simplified and made more efficient within the business. We were fortunate to be able to achieve this internally – after all our family has run our own brokerage and master broker business for coming up to 30 years - and we could tap into a wealth of expertise along the way.
The platform was built for a specific purpose by people and supported by experience which really does highlight how technology can be both a people and information business. So, if you are looking for a tech partner then make sure that you get to know the history and the people behind the system, rather than just relying on a few fancy screenshots and empty promises.