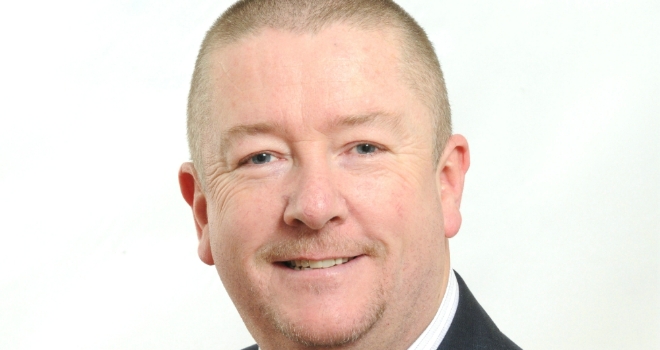 "What has already been noticeable this year, is the sheer number of cases which are looking for some sort of intervention to get them moving."
What has already been noticeable this year, is the sheer number of cases which are looking for some sort of intervention to get them moving.
As a business absolutely immersed in the sector, we are often able to act as a conduit between the various stakeholders involved in a case, be that adviser, lender, solicitor, etc, and I've personally intervened in more cases over the course of the last three months, than in some years previously.
The fault lines are perhaps self-evident, and they have much to do with the sheer amount of cases that we have all been dealing with, the resource issues that many firms, particularly solicitors and lenders, are struggling with, and of course the problems within the process itself.
There are also other areas of concern that we might be able to draw our attention to, not least the lengthy delays in securing searches and/or surveys/valuations, difficulties in getting the right information from clients, lender offers running out, etc.
At a recent 'Breakfast with Stuart' meeting I highlighted how we are still a sector which does not fully embrace technology and that adds to the delays we have to deal with. In 2022 we are yet to complete a fully online end-to-end application, while advisers continue to bemoan the ongoing use of 'snail mail' for documents, with some providers using a business class post which effectively amounts to second-class and adds days to the process.
Some stakeholders appear to have forgotten that we have email, and it seems downright bizarre that some advisers were calling for the uses of faxes to get documents sent over, like we were still mired in the 1980s and early 90s.
Of course, delay in the system is not just the preserve of the later life market, and there is a wider issue here in terms of the UK conveyancing system, and what this means for the housing market.
You'll no doubt be aware of the ongoing work of the Home Buying & Selling Group (HBSG) who exist to try and find solutions to speed up the process, and to cut down on the number of aborted transactions that occur every single year.
I recently read of research from a company called Gazeal, which offers upfront information on properties to estate agents, which suggested there has already been 50,000 fall-throughs this year, which it says is the highest ever recorded.
Think of the stress and frustration behind every single one of these, plus of course the wasted money and resource put into a transaction which then goes on to fail. We are talking about millions of pounds, and we're barely three months into the year.
So, it is no wonder that many advisers are tearing out their hair in frustration at the hoops they are having to jump through, and the length of time it is taking to get their clients through to completion. After all, as a consumer when you use an adviser, who does the 'poor service' reflect back upon – the blame is most likely to be placed at the door of the adviser because ultimately you have opted for advice, in part, because you're under the impression this will speed everything up.
That being the case, my advice is to think about early intervention in all possible situations. Whether that's carrying out some simple checks upfront – ordering the deeds, for example – or ensuring the involvement of the solicitor as soon as possible to potentially highlight some possible issues. Or getting as much information as you can from the client on the property before you start the loan process, be that offer or application, it is likely to help in terms of saving you (and the client) some time later.
I appreciate this will be common sense to most advisers but it's always worth reiterating. There is a big push for greater levels of upfront information in the conveyancing process, which is clearly required, and I'm aware the Government is looking seriously at solutions to help, particularly in areas such as property packs/logbooks, electronic ID verification, cutting down on duplication of tasks, etc.
In the meantime – while we wait for those solutions to filter through – it's likely to be up to advisers to try and keep the process moving along as best as possible. We will certainly intervene where we can to support you, but make sure your client is aware of where the bottlenecks could lie and how they can help you get over some of them.