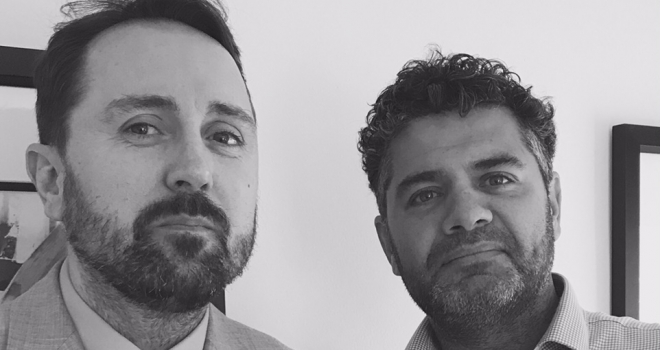 "If landlords leave the sector, their properties do not suddenly/as if by magic end up in the hands of first-time buyers, because of course the owner-occupier space is far more complex than this."
There have been moments when it looked like this ongoing approach might have, at the very least, been stalled but generally landlords have been subject to extra costs, extra taxation, extra regulatory constraints, and much more, all no doubt designed to push them to a point where they consider their involvement or leave the sector all together.
The prevailing ideology here that landlord/bad, first-time buyer/good, doesn't really take into account the fact that UK property isn't a zero-sum game. If landlords leave the sector, their properties do not suddenly/as if by magic end up in the hands of first-time buyers, because of course the owner-occupier space is far more complex than this.
Deposits have to be saved, mortgages have to be afforded, the 'right' properties have to come to market – all to allow first-time buyers to purchase. Just because a previous PRS property goes up for sale, doesn't mean it moves into the hands of an owner-occupier. In fact, the likelihood is that it will be bought by another landlord.
The decision to include landlords within the stamp duty holiday period could have signalled a new direction for this current Government. A chance to reset its former take on landlords, buy-to-let and the PRS and approach it as an integral part of our housing mix.
It would appear that isn't really going to be the case. At the last budget, we learnt that a move to increase the stamp duty surcharge for landlords from 3% to 4% was only dropped at the last minute.
In the recently-published Levelling Up White Paper, there are a number of proposals aimed at landlords and the PRS – some worthy like the Decent Homes Standard (every renter should live in a 'Decent Home') and a crackdown on rogue landlords, however others appear to be based on a 'first-time buyer first' approach which may leave landlords wondering where they fit.
Landlords are also the guinea pigs in the Government's approach to raising the energy-efficiency standards of rental properties. Again, it makes sense to do this, but it seems unclear what support – if any – is going to be available to landlords to improve a stock of housing much of which was built in the Victorian age and is likely to cost thousands upon thousands of pounds to get up to an EPC rating of C and above.
Within the mortgage sector, we also have a somewhat strange approach to helping landlords in this area, with some lenders focusing their Green reward products on those who already have properties at the requisite level, rather than helping those who don't, improve the energy efficiency of their properties.
At some point, and we hope fairly soon, there is going to need to be an acceptance at Government level that the PRS is here to stay, and is absolutely essential in terms of housing the population. We may well be a 'home-owning democracy' but that doesn't mean everyone can, or wants to, buy their own home; how can we have the social mobility we need in the UK without relatively easy access to homes in different areas?
Property standards are clearly important, as is getting rid of the small number of rogues who prey on the vulnerable, and you can see why the Government might prefer large institutions to be more heavily involved in delivering this type of housing.
But, the fact of the matter is, that individual landlords provide the bulk of rental properties to the PRS – without them, that 'housing gap' we hear so much about just gets wider and wider, and in a world where social housing is almost non-existent, that means more and more people unable to find the homes they want to live in, in the places where they want to live.
We are close to the demonisation of landlords here, and further action wholly designed to move more individuals out of the PRS will eventually come back to bite Government – of all political hues – because without these properties, the situation would be dire. By all means, focus energy and resource on helping people buy their first homes, but please don't do it at the expense of much-needed landlords and the properties they provide.