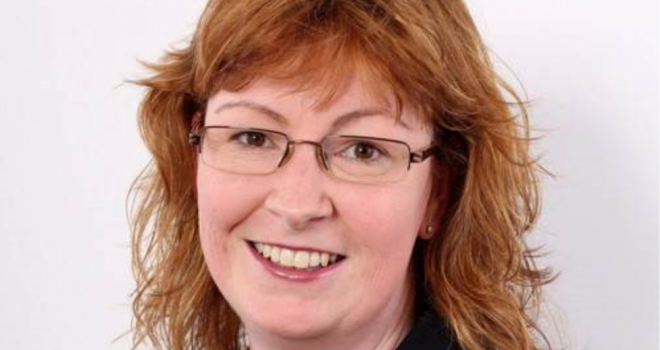 "If they know that this is the property for the long-haul, then why not opt for a mortgage rate to match, even if it does come at something of a premium compared to shorter fixes?"
That has changed though. According to recent data from financial information site Moneyfacts, the number of decade-long deals on the market jumped from 126 in October last year to 173 at the start of February.
This increase in the supply of ten-year fixes has not gone unnoticed by borrowers either. According to research by Twenty7Tec, the number of borrowers opting for such lengthy deals has tripled since December.
I want certainty
It's easy to understand the appeal of a long-term fixed rate at the moment. An awful lot of people have been through substantial financial upheaval in the last couple of years, and so can appreciate the benefits of the certainty provided by a fixed rate. Knowing how much you will need to pay towards the mortgage each month can provide some peace of mind.
Rates have been at historic lows, but with two base rate rises in three months - and high inflation pointing towards further increases in the months ahead - these rates are unlikely to be around for the long term. Throw in the cost of living crisis, where households are dealing with everything from fuel to food costing more, and the appeal of a truly long-term fixed rate becomes ever clearer.
Essentially it's a way to futureproof their finances. If they know that this is the property for the long-haul, then why not opt for a mortgage rate to match, even if it does come at something of a premium compared to shorter fixes?
The communication challenge
Highlighting the potential complications that come from long-term fixes are crucial. As Andrew Montlake, managing director of Coreco and chairman of the Association of Mortgage Intermediaries, has pointed out, these deals can come with punitive early repayment charges, as well as not necessarily being portable.
Long-term fixes can present something of a challenge to mortgage brokers too. As the best advisers always point out, this is a relationship business - borrowers put their trust in brokers because they believe in them. It's not just because brokers might have access to more lenders or products than the borrower could secure alone, but because they have faith in the broker steering them in the right direction.
It can be easier to build that relationship if the borrower is remortgaging every few years though, as the broker has the opportunity to keep highlighting the benefits of their services on a more regular basis.
Yet if a borrower signs up for a fixed rate that lasts a decade, that leaves an awful lot of time for the memories of how smooth the service was to fade in the memory. Will they still come back to you when it's time to remortgage in the early 2030s?
Futureproof your client relationships
Having a reason to keep in contact with your clients throughout that fixed term is therefore really important. It ensures that those memories don't fade, and that the client is regularly reminded not only of how you helped them secure their current deal, but how you can help them in the future.
For some brokers that means relying on newsletters and the like, updating clients on industry movements, but having additional services that you can provide those clients with can also be a powerful tool.
It's something that we have focused a lot of time and effort on at eConveyancer, building a comprehensive roster of ancillary services that not only allow you to support your clients in new ways, but to secure their business for the long-term too.
For example, while your client halfway through a ten-year fixed rate might not be that concerned about potential changes to the base rate, they might be more intrigued by the option of writing a will.
By establishing that you offer them far more than simply a way to secure a cheap rate on their next mortgage, you can ensure that they come back to you with all of their financial needs in the future.
Just as borrowers may increasingly want to futureproof their finances, brokers can futureproof their client relationships by finding ways to maintain those communications and partnering with firms who can help them deliver a suite of additional services.