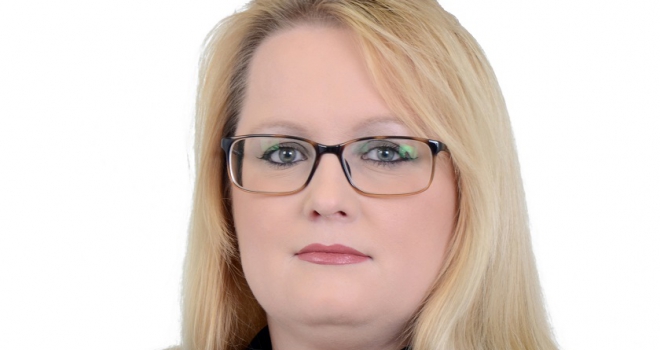 "Complex is just a category – not necessarily an experience!"
However, we live in the real world, and this is not always the case, so it occurred to me that if an adviser is working predominantly in mainstream markets, how would they spot a case that could require a more specialist solution to get it over the line? Vitally, how would they spot it before they invested a lot of time and effort trying and failing with their 'first thought/ most suitable' lenders?
There are several reasons a case may fall outside of the more mainstream route, such as houses of multiple occupation (HMO) where the number of bedrooms goes over a given threshold, where the lending becomes corporate, where semi-commercial property become driven by the comparison of floor space in relation to the relevant parts, expats, and myriad other elements that can direct the future course of the application.
I took the opportunity to speak with a number of lenders on the topic of 'the tipping point' of residential into specialist, where I felt sure a more practiced specialist broker might see all the warning signs with ease. The outcome of these conversations was overwhelmingly that residential lenders should consider specialist lending more often as, largely, the only hurdles are experience and education.
To support education, and therefore build experience, last year we provided our firms with access to a range of specialist lenders through the Specialist Property Finance Club, with the support of our sister association, the Financial Intermediary and Broker Association (FIBA). In addition to the other areas of development finance, commercial lending and bridging, one of the dedicated segments offers specialist lender support in buy-to-let, which also forms part of our recently released Buy to Let+ Hub.
I was also fortunate to speak with Mark Posniak from Octane Capital who had a very recent case study explaining this transition perfectly.
In a recent refinance case, an adviser found that they were tuned down by a number of mainstream lenders. As you would expect, there were a couple of reasons why this had occurred.
The proposed borrower was in the UK on a work visa and did not have permanent right to reside. Red flag 1.
The portfolio also included problematic properties in that three flats were on one title and above a food outlet. Four more were on one title and above a retail outlet next to a pub, plus one was an eight-bedroom HMO. I'm not sure how many red flags that offers, but it's a fair few, and the key elements to watch for here are: joint title; residential above retail, residential above 'A3' use; and /or properties adjacent to licensed premises.
I'm sure it's becoming clear why a mainstream lender might decline the case – but what is of interest is why a specialist lender would look to support a case like this.
Mark explained they look at the bigger picture and that the traditional red flags as seen in mainstream lending are something that in his world needs to be challenged and would not necessarily rule out the application. The fact that the customer didn't possess formal UK residency is also not an automatic barrier to a positive decision. Octane's criteria and flexible lending policy enable them to offer consideration to both foreign nationals and expats and would even include those without any credit footprint in the UK at all.
In respect of property types, they would not look unfavorably on residential property over commercial, HMOs up to 24 rooms and dwellings that share a title with other properties being financed as part of the borrower's portfolio.
So, does getting this type of application over the line come with a full track of hurdles? It seems not, the outcome was an agreed arrangement of borrowing at 4.49% (5.49% with 1% deferred) on a five-year term at a 65% LTV. More interestingly, the deal included no early redemption fees in the final two years. In this case, Octane didn't apply a stress test, instead they simply applied 100% rental cover.
All this resulted in one happy customer and a satisfied adviser who might have otherwise walked away from the business due to its complex nature. In my book, any adviser worth their salt would now be discussing a whole range of additional supporting services, where applicable, to ensure their client remained in the best position possible.
It struck me that complex needn't be complex when there are lenders that actively thrive in this environment and are there to support both adviser and client in the achievement of their plans. Complex is just a category – not necessarily an experience!
Whilst there are many advisers who might in the past have seen themselves as being 'residential' focused, there are real benefits in being open to B2B real estate lending even if just managing and referring the enquiries. Mark made it clear to me that the specialist sector, particularly buy-to-let, is an area experiencing real change and demonstrating significant flexibility in meeting client requirements, and that can only bode well for our industry if we take up the challenge and help more of our clients by seeing the complex scenario as just a different approach to lending.