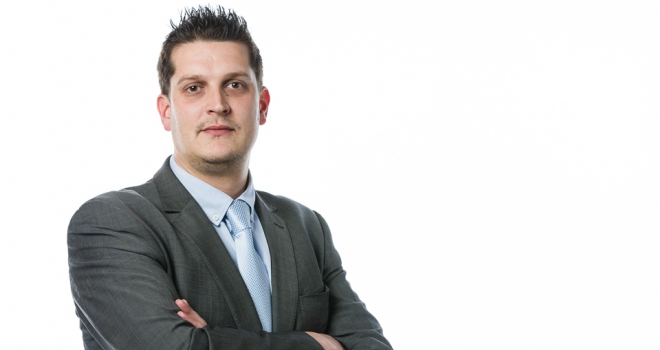 "Experiences over the pandemic have certainly emphasised how technology forms an essential part of the overall functioning of the property market"
Lenders? Many lenders have certainly made huge tech strides in recent times, especially throughout the specialist markets. And we also have to applaud many of the new and returning lenders who are leading the tech charge in terms of delivering a more efficient application process and the ability to successfully integrate with a host of tech partners. However, for the more traditional high street lenders - whilst the appetite is largely there to push the tech envelope – some legacy systems continue to hinder this progression. A factor which continues to frustrate large elements of the intermediary market.
Surveyors? With an increased reliance on Automated Valuation Models (AVMs) over the pandemic, this could certainly be an area which immediately springs to mind.
Distributors? The amount of tech support on offer has certainly improved in recent times as many forward-thinking distributors are now providing their advisers with easier access to a more comprehensive range of tech offerings.
Intermediary firms themselves? It's fair to say that we're seeing an increasing number of firms opting for all-encompassing CRM system and full back-office workflow solutions to help bolster efficiencies throughout their business. A trend which represents a huge positive for them and their clients.
Conveyancers? From speaking to a range of advisers on this topic, I hesitate to say that conveyancers might not exactly be top of their tech list. However, we've seen many source and quote platforms emerge to provide advisers with a straightforward, quick and efficient way to refer their clients to a specially selected panel of law firms.
Focusing on this area in a little more depth, conveyancers have not had the easiest time lately or received the greatest press. Some of this is warranted, especially around free legals, but some perspective is also required after a period of high and unrelenting activity. As recently highlighted in data from Search Acumen which outlined that high registration volumes during Q1 2022 contributed to a total of 1.26m completed transactions being processed by the Land Registry during the 2021/22 financial year.
This annual total was reported to be 87% up on the previous financial year, when just 675,377 transactions were recorded. It also represented a 34% increase compared with the 2019/20 financial year before the pandemic first took hold. The analysis also showed that the rush of activity brought more firms back into the conveyancing market. An average of 4,058 firms were reported to be active each quarter during 2021/22, up from 3,483 during 2020/21. However, growing case volumes still left the average firm handing 60% more transactions than a year earlier, and 32% more than in 2019/20, to register their busiest financial year since records began.
Technology and the conveyancing process might not always have been the most natural combination but – as outlined in this report - experiences over the pandemic have certainly emphasised how technology forms an essential part of the overall functioning of the property market and the legal processes underpinning it.
Partnering with the right tech platforms and partners can improve efficiency levels for all links in the mortgage chain and these are the types of relationships/integrations we will continue to explore over second half of 2022 and beyond.