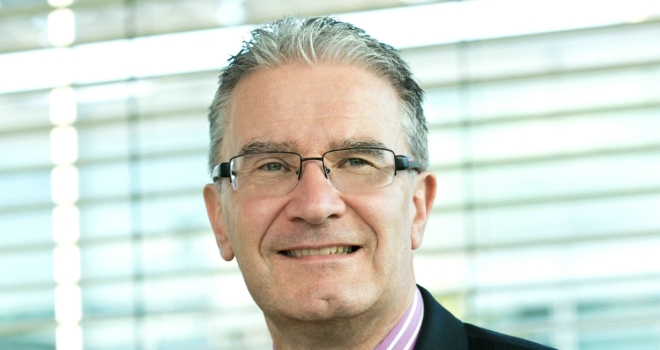 "While the future is never certain, 2022 looks to be at the very least, a steady one for first-timers, not least because there is more appetite to lend to this borrower demographic"
The truth of the matter is that we can't really know, given the large number of factors that influence prices, and the rather unique circumstances still brought about by the pandemic.
However, at it's most basic, we know that demand for home ownership continues to outweigh supply, and that Government targets of 300,000 new homes being built every single year by the mid-2020s seem a very long way off.
No-one wants to see the Government fail to meet this target, but we have to be realistic here – for instance, between April 2019 and March 2020, there were 243,770 net additional dwellings however during April through June 2021, there were 43,660 dwellings completed, 10% down on the previous quarter. Which tells us that it's unlikely 2021 will breach 200,000 new homes, let alone get anywhere near 300k. We remain running to stand still; indeed, you might say we are running to go backwards.
In such an environment, where so many people are also weighing up what they require from their homes given the changes to the way we work brought about by the pandemic, and where people simply want to own their own homes perhaps like never before, prices are unlikely to fall back significantly, indeed I suspect they will continue to move upwards, albeit not at the same levels we saw through 2021.
Talking of which, Halifax has just issued its final house price index for 2021 and revealed UK average prices rose by just shy of 10% over the course of the year to an average of just over £276k. The monthly increase was 1.1% on November and the quarterly increase was 3.5% - this was the sixth month in a row that prices had gone up although its own forecast for 2022 suggests prices would 'slow considerably'. I'm not so sure.
That said, it didn't go as far as to say that house prices would fall, because of those fundamentals I mentioned earlier. Which makes the 'climb' for first-time buyers in particular to get on the ladder still a very difficult one, even if the number of high LTV mortgage products available has improved dramatically. Although, I think it's fair to say first-timers with a small deposit are in a much better position now than they were 12 months ago.
For example, back in December 2020, according to Halifax, the average house price was £251,554 – a 5% deposit would have been £12,558, but the number of 95% LTV mortgage products was pitifully low, almost non-existent, and those that did exist required parental support and often came with very high rates. Which effectively meant you needed at least 10% deposit to get on the ladder – that's £25,156: sizeable in anyone's money.
Fast forward a year, and while of course the average price has increased to £276,091, and the 5% deposit needed is more at £13,805, at least you don't need double this to have any chance of getting a mortgage, because we've seen that sizeable jump in mortgage product availability following the Government's intervention in the market last March.
It's of course not ideal for first-timers that they need to save more for a 5% deposit but at least it doesn't mean they have to save double the amount that, historically, most people have got together in order to get into a first home.
While the future is never certain, 2022 looks to be at the very least, a steady one for first-timers, not least because there is more appetite to lend to this borrower demographic, and we also have a number of new, interesting lending propositions particularly focused on long-term fixed-rates. Plus we have the ongoing catalyst of the Government guarantee, and we have interesting, much-needed, market-led options such as Deposit Unlock.
The Government intervention is due to end when this year finishes, but at present, while prices are undoubtedly high, we have tangible mortgage options and we look well-placed not to experience a cliff-edge drop in 95% LTV product availability when it does finish. That is significant progress in itself and makes me far more positive about our sector at the start of this year, than I did at the start of last.