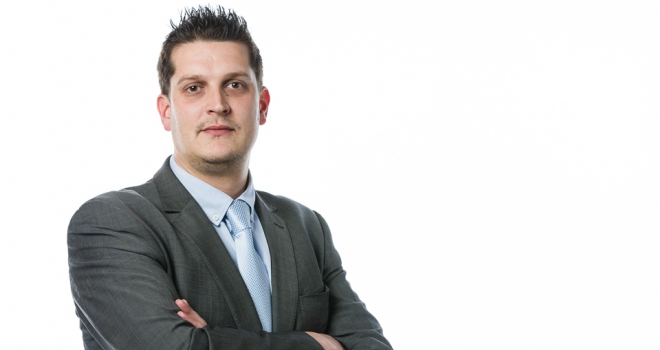 "Online quote comparisons can be a good source of leads for brokers if they are generated and handled in the right way"
It's fair to say that we're seeing a growing number of people take greater control over their financial affairs. This is especially apparent for homeowners, many of whom have not had to previously consider any major uplift in mortgage repayments due to a lengthy period where interest rates sat at historically low levels.
This more hands-on approach often tends to start online where consumers can access a greater wealth of information than ever before. However, this can also lead to questions around how accurate the information is, if the source can be trusted and how individuals actually interpret data in a financial world which is becoming ever more complex.
The word trust is always an important one, and especially so within this context as we live in a world where highly sophisticated online fraud is so prevalent. And it appears that many potential borrowers have growing concerns around the security of their personal information when seeking a mortgage quote online and are becoming increasingly unhappy with the way it is being handled.
This is according to research from Contact State which found that the vast majority of consumers have at least some concerns about sharing their data to get an online mortgage quote (just 33% said they had none), while 24% said they felt 'forced' to share their data to get a mortgage quote and 29% had a negative experience when getting a quote.
Of those who have had a bad experience, 24% said it was unclear they'd have to submit personal details to receive an online mortgage quote, 24% expected to receive an online quote but were called instead, and 29% were contacted by a company different from the one they submitted their details to.
For most consumers, receiving unsolicited calls as a result of sharing data online is one of the biggest issues. 73% of consumers have received cold calls over last 12 months - five on average - which across the UK is a total of 193 million unsolicited calls in the last year.
We know that online quote comparisons can be a good source of leads for brokers if they are generated and handled in the right way and if processes are in place which comply with TCF and Consumer Duty guidelines. Although, in light of the aforementioned concerns, this is another example of how technology can sometimes be a double-edged sword if not implemented with due care and attention and with no robust ongoing support mechanisms in place.
With the mortgage market becoming ever more complex and the value of advice rising, it's vital that brokers utilise technology to extol this value in the right way. Trust plays a huge role within this process and that is such a high, and rising, proportion of borrowers will turn to a mortgage broker even after undergoing some initial research. And why mortgage brokers need to work with trusted tech partners, like OMS, to ensure they maintain the ability to both win new business and to better service the needs of their clients from application right through to completion on a consistent basis.