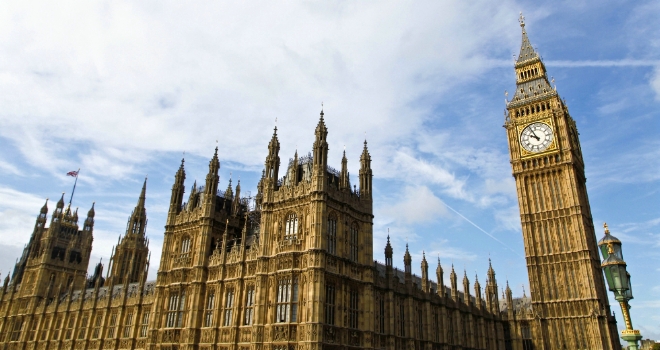 "This will be particularly important as many housebuilders will be revising their timetables for completion in light of the impact of the Covid-19 lockdown."
The Government is reportedly drawing up plans to extend the Help to Buy scheme due to Covid-19 delays.
According to the FT, ministers have been asked to extend the Scheme beyond its planned December deadline to support buyers whose purchases have been delayed by the pandemic.
The scheme is due to end in April 2021 and a new version of the scheme will run from April 2021 to March 2023, for first-time buyers only. If the original scheme ends when planned, sales transactions will need to be agreed by December 2020.
The Government was first reported to be considering an extension to the Help to Buy scheme in April, amid the Covid-19 lockdown.
The Home Builders Federation, whose members deliver around 80% of new homes built each year, announced that it was in talks with the Government about extending the scheme to help support the industry after Covid-19 lockdown measures are lifted.
The shutdown of construction work and sales offices is expected to have a long-term impact on the sector, with Savills estimating that the lockdown will hinder the construction of around 200,000 new homes.
The latest Government statistics show that the number of properties purchased through the Help to Buy scheme fell by 9% in Q1, ahead of the lockdown.
Craig Hall, head of broker relationships and propositions at Legal & General Mortgage Club, commented: "Help to Buy has been a staple of the new build housing market for the past seven years. The scheme has been used for more than a quarter of a million housing transactions in the UK, supporting thousands of first-time buyers onto the ladder. However, Help to Buy was only ever launched as a temporary solution. Developers faced a deadline at the end of this year to complete properties eligible for the current scheme, before a new version of Help to Buy, limited to first-time buyers, is launched in April 2021.
"Today's news that the Government is drawing up plans for an extension to Help to Buy will give developers much more certainty around which planned sites will still be eligible for the current scheme. This will be particularly important as many housebuilders will be revising their timetables for completion in light of the impact of the Covid-19 lockdown.
"An extension will also help to support the growing demand for Help to Buy amongst homebuyers, including buyers with smaller deposits who now face a much more limited choice of high loan-to-value mortgages. These buyers are seeking out the support of independent mortgage advisers to find alternative solutions and Help to Buy is one route that a growing number of buyers are planning to use. In fact, our research shows 13% of first-time buyers now plan to use the scheme, who previously hadn't considered Help to Buy before the current crisis."
Kate Davies, executive director of the IMLA, added: "IMLA has been working closely with the Ministry of Housing, Communities and Local Government to share the perceptions and experiences of its lender members on the housing market. These regular meetings have included discussions around the future of the Help to Buy Equity Loan scheme, which we believe should be extended by at least 12 months beyond its currently proposed phase out in April 2021. IMLA has also written to the Secretary of State this week seeking his support for an extension of the current scheme.
"We understand that the scheme has not been without its critics. Many in the housing market pre-coronavirus crisis – including lenders – had generally agreed that the Help to Buy scheme had run its course and the time had come to develop alternatives. However, Covid-19 has caused severe disruption to the market. Any consideration of new schemes has been side-lined while firms have worked to protect existing customers. Pre-planned construction projects have also been significantly delayed – leaving customers who were relying on the Help to Buy scheme to purchase their new-build properties to feel as if this could be taken away by a somewhat arbitrary deadline.
"Recent figures from the Home Builders Federation have suggested around 18,400 sales via Help to Buy could be at risk from such construction delays. Of those, an estimated 7,700 transactions totalling £2.4 billion will not be eligible for the new phase of the scheme starting in April, from when it will be restricted to first-time buyers.
"Many aspects of housing policy require long-term strategic thinking if they are to be successful. They will also require collaboration between the Government, builders and lenders to ensure any proposals are well considered, properly funded and subject to adequate governance. Finding a replacement for the Help to Buy scheme will certainly need that collaborative approach – and it will, understandably, take time and careful consideration from all the key players.
"Before we get to a stage where the Government and industry can start developing that plan, IMLA would urge the Government to extend the scheme, allowing breathing space for the industry and more certainty for buyers relying on it to realise their dreams of homeownership."