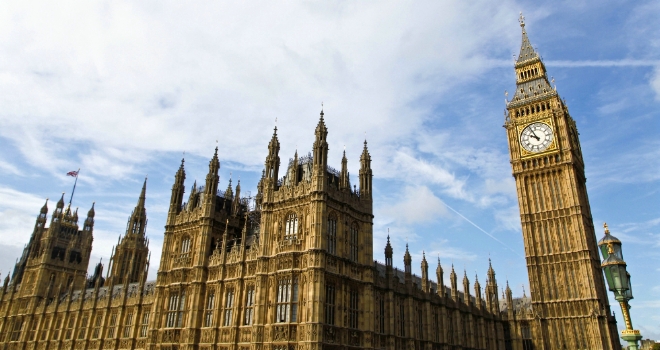 "The regulators must take action to improve the operational resilience of financial services sector firms."
The Treasury Committee has argued that the current level of financial services IT failures is "unacceptable" and says regulators must act to improve operational resilience within the sector.
In a new report, the Committee says consumers are increasingly expected to rely on online banking services which have been "significantly disrupted due to IT failures".
The report says the "current level and frequency of disruption and consumer harm is unacceptable" and has outlined a series of recommendations including increased levies to ensure that the regulators (the FCA, the PRA and the Bank of England) are sufficiently staffed.
The Committee wants to see regulators "maintain a very low tolerance for service disruption", using their enforcement powers to ensure failures do not go unpunished. The Treasury Committee said the "regulators must have teeth and be seen to have teeth".
This includes regulators ensuring that firms cannot use the cost or difficulty of upgrades as excuses to not make vital upgrades to legacy systems.
Its report said: "We have yet to see a successful enforcement case under the Senior Managers Regime against an individual following an IT failure, which may be evidence of an ineffective enforcement regime. If future incidents occur without sanction, Parliament should consider whether the regulators' enforcement powers are fit for purpose."
Steve Baker MP, the Treasury Committee's lead member for this inquiry, said: "The number of IT failures that have occurred in the financial services sector, including TSB, Visa and Barclays, and the harm caused to consumers is unacceptable.
"The Committee, therefore, launched this inquiry to look 'under the bonnet' at what's causing the proliferation of such incidents, and what the regulators can do to prevent and mitigate their impacts.
"The regulators must take action to improve the operational resilience of financial services sector firms. They should increase the financial sector levies if greater resources are required, ensure individuals and firms are held to account for their role in IT failures, and ensure that firms resolve customer complaints and award compensation quickly.
"For too long, financial institutions issue hollow words after their systems have failed, which is of no help to customers left cashless and cut-off.
"And for too long, we have waited for a comprehensive account of what happened during the TSB IT failure. Our inquiry into Service Disruption at TSB remains open, and I've no doubt that the Committee will want to examine Slaughter and May's report and the progress of the regulators' investigation."
"The Committee has made a series of recommendations to the Government and regulators on how the impact of IT failures can be prevented and mitigated to ensure that consumers are protected."