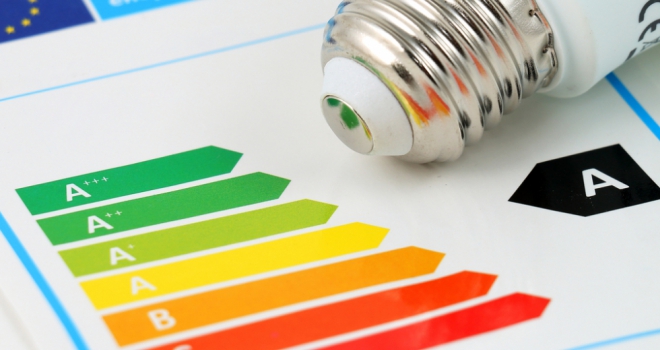 "Some of our landlords even took the drastic step of selling their property because it was financially or practically impossible to make necessary improvements."
Prime Minister Rishi Sunak has scrapped proposed energy efficiency targets for households, including rental properties.
The changes to EPC requirements were due to come into force in 2025 and would have required all properties covered by a new tenancy agreement to meet an EPC rating of C or above, with all rental properties due to meet the standard from 2028.
However, in his speech yesterday in which he watered down several green policies, Sunak said: "Under current plans, some property owners would have been forced to make expensive upgrades in just two years' time.
"That's just wrong. So those plans will be scrapped and while we will continue to subsidise energy efficiency, we'll never force any household to do it."
The property industry reacted to the speech with mixed views. Some welcomed the relaxation of the rules during a cost of living crisis, but others accused the Conservatives of "kicking the can down the road".
Paresh Raja, CEO of Market Financial Solutions, said: "The U-turn on green pledges feels significant for Sunak and his party. It'll create a furore that will last for some time.
"Looking specifically to the scrapping of the impending EPC regulations, we have to acknowledge what a complex issue this is. Many landlords will breathe a sigh of relief that there is no hard deadline for them to upgrade D-or-below related properties. Tenants may also benefit - rental prices might have risen in order to cover the costs of landlords upgrading their properties.
"However, many landlords will have already improved the energy efficiency of their properties at great expense, so today's announcement may trigger some frustration. Moreover, the next general election could result in the winning party reintroducing new EPC rules anyway, so the decision brings further uncertainty into a property market that would benefit from greater stability. Meanwhile, there are some renters who will worry about living in properties with poor energy efficiency - their bills this winter will reflect that.
"The shift towards a greener property market is to be welcomed and encouraged. Today's announcement will offer some relief to landlords in the short-term, but the long-term goal - as in every industry - must be to work together towards a more sustainable future. Ultimately, greater clarity around long-term reforms is required within the property sector at this time."
Jonathan Daines, founder and CEO of lettingaproperty.com, agreed, stating: "While welcome news for some, the Government's U-turn on introducing new energy efficiency regulations on homes is frustrating for our landlord clients, many of whom have already taken steps to 'do the right thing' in preparation for change.

"With the planned EPC changes looming, many landlords in our community proactively improved the energy efficiency of their properties. They incurred significant costs and practical hassles, to make energy efficiency upgrades in line with proposed EPC minimums.

"Some of our landlords even took the drastic step of selling their property because it was financially or practically impossible to make necessary improvements. These landlords have walked away from the Private Rented Sector and a ripple effect has been felt, with tenants competing within a shrinking pool of homes to rent. Those lucky enough to secure a rental are typically paying more for the privilege, thanks to reduced stock levels – an unwelcome burden on top of rising living costs.
ing acquisition and retention costs.

"Amid the chaos, we mustn't lose site of the positive purpose behind making energy efficiency improvements and creating greener homes to support the wider commitment to 'net zero'. It is imperative however that policymakers provide clarity and consistency in their approach to rental property regulations. The Government's wavering stance has ultimately betrayed landlords and tenants, while negatively impacting businesses who rely on a stable and thriving rental market."
Ben Beadle, chief executive of the National Residential Landlords Association, commented: "The NRLA wants to see all properties as energy efficient as possible. However, the uncertainty surrounding energy efficiency policy has been hugely damaging to the supply of rented properties.
"Landlords are struggling to make investment decisions without a clear idea of the Government's direction of travel.
"It is welcome that landlords will not be required to invest substantial sums of money during a cost-of-living crisis when many are themselves struggling financially. However, ministers need to use the space they are creating to develop a full plan that supports the rental market to make the energy efficiency improvements we all want to see.
"This must include appropriate financial support and reform of the tax system which currently fails to support investment in energy efficiency measures."
Ben Thompson, deputy CEO of Mortgage Advice Bureau, added: "The reality is that the UK will still need to upgrade its leaky housing stock. With energy bills in the spotlight, EPC ratings are climbing up prospective buyers' wish lists, and if the housing market is to meet net zero targets, properties need to be retrofitted. The UK has some of the oldest and least efficient homes in Europe, and backtracking won't help solve the overall problem - it simply serves as kicking the can down the road."